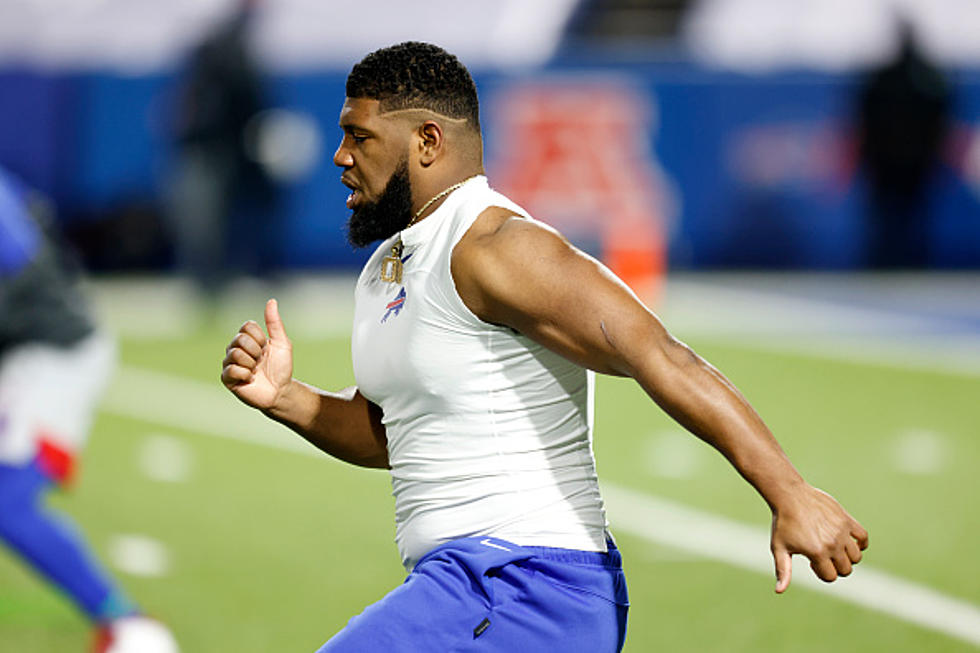 Famous Buffalo Bill Loses Expensive Necklace In Lake Erie
Getty Images
The Buffalo Bills are getting ready to begin what could be the most anticipated regular season in many many years in Western New York. The team looks really strong and the fans sure are eager to get back to Highmark Stadium to cheer on last year's AFC East Champion!
But for one player, Ed Oliver, there is something else to be excited about this week. According to a TMZ Sports report, the Buffalo Bills defensive player lost his necklace while on a boat on Lake Erie recently.
Thankfully a team of local divers was able to retrieve what is most likely a very expensive piece of jewelry.
TMZ Sports shared the story, which was relayed by Oliver's neighbors. They said that the chain "popped right off his neck" while he was boating Saturday. Eventually, the neighbors contacted Discover Diving WNY, leading to the finding.
There is nothing more frustrating than when you lose something or miss placed something. But I wonder if most of us can relate to losing a piece of jewelry that is so valuable? I freak out when my wife takes off her diamond rings to wash her hands or give the kids a bath. My fear is that it will go down the drain or some thing.
While we don't have the type of jewelry that a professional football player can afford, I still worry about the things that we have going missing. I'm not at the point yet in my life when I would purchase a metal detector or anything like that but I have had that thought crossed my mind.
The Buffalo Bills will take on the Pittsburgh Steelers in a home game to kick-off the regular season on September 12 in Orchard Park. There are a few single seats available for that game however all seasons tickets have been sold out for this regular season! Looking forward to seeing the nearly 70,000 fans pack into Highmark stadium to cheer on the Buffalo Bills! And if this was a lucky necklace for Ed Oliver, there is something else to be excited about.
Top 10 WNY Public High Schools According To US News and World Report
Check out the latest ranking of Public High Schools in WNY according to US News and World Report.
Buffalo's Favorite Mascot
We asked people across Western New York who was their favorite mascot.