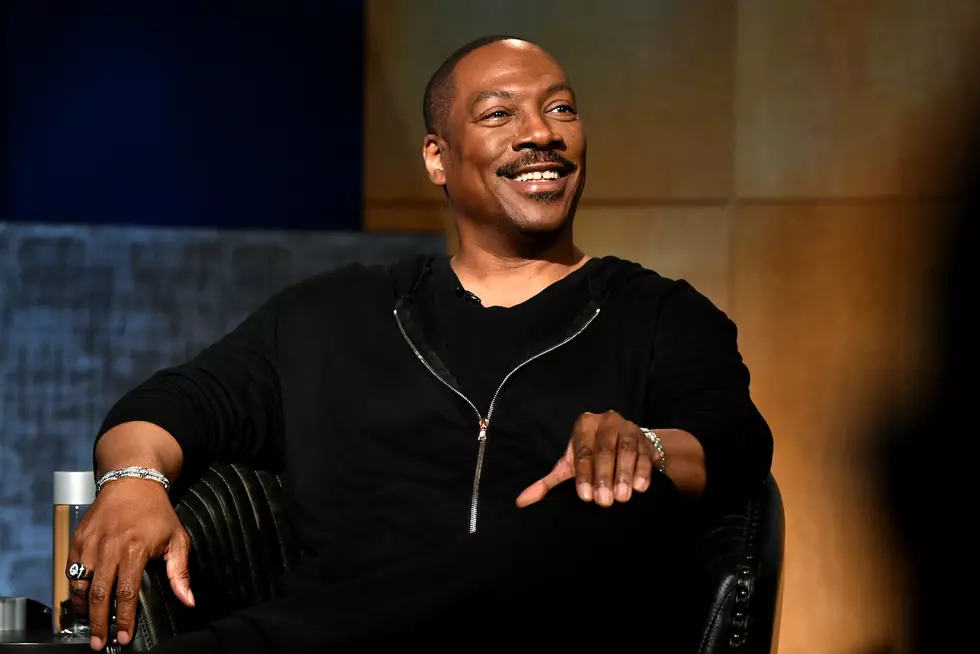 Eddie Murphy On Making a Superhero Movie: 'F— That'
Getty Images for Netflix
It has been a week. It's been a month of a week. So here is something to make you smile on your way out the door on a Friday. Eddie Murphy is doing interviews for his very good new movie, Dolemite Is My Name. In one such interview, with Indiewire, Murphy is asked whether he is interested in joining so many of his colleagues in entering the world of superhero movies.
Reader, let me tell you: Eddie Murphy is not interested.
His response to whether he was "feeling the pull" to chase comic book franchises was a blunt and simple "No!" Then he added "I'm going to be 60 in a year. Who would I play? The old brotherman? I guess that'd be the character."
When Indiewire's Tambay Obenson pointed out that actors in his age group like Angela Bassett and Forest Whitaker appeared in Black Panther, he was not impressed or swayed at all:
Man, f— that. I can't be standing around in a movie with a stick and shit, pointing and telling people, 'Oh, you should do this or that.' I'm just not down with the whole superhero movie thing.
I love Black Panther. I love superhero movies in general. They give enormous amounts of pleasure. But it is going to be very hard to look at any superhero movie ever again and not think of it as a movie with people "standing around with a stick and s—." That's just what I'm going to call them now. Forever.
Dolemite Is My Name is on Netflix now — and it's even funnier than this interview, which you should go read in full, because it's an excellent conversation.
Gallery — Every Movie Theater Candy, Ranked: