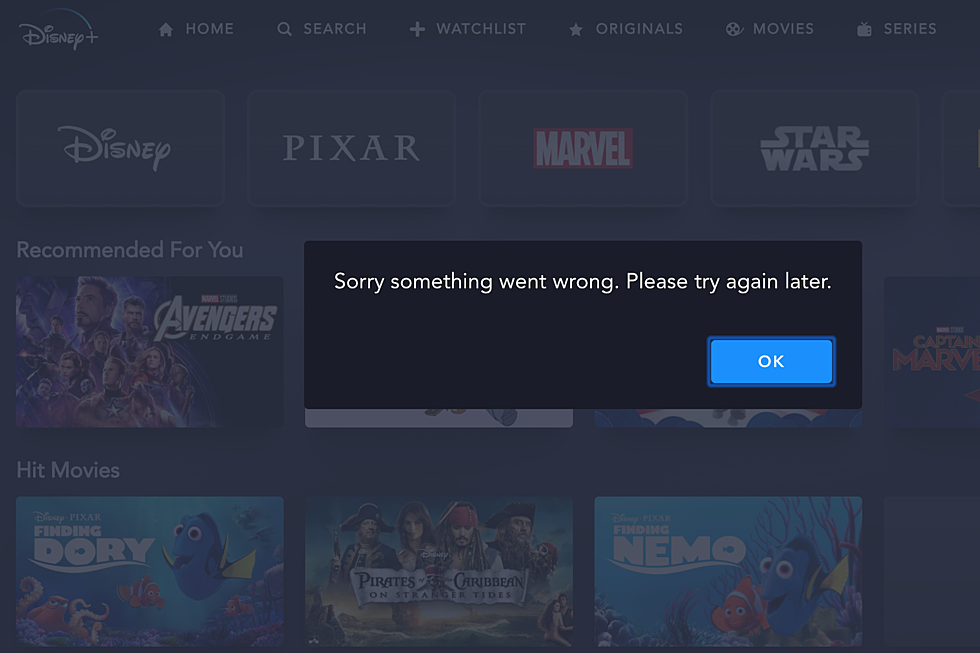 Launch of Disney Plus Marred By Technical Issues
Disney
Disney has promised for months that November 12 would be the day they launched their game-changing streaming service, Disney+. A countdown clock on its website pegged 6AM as the time the service would go live. But the company was already streaming content like The Mandalorian and the remake of Lady and the Tramp hours earlier.
But the launch was not without technical issues. Many users have reported difficulty accessing certain shows and films. Others can't log on altogether. Things got bad enough that Disney+'s official Twitter account responded with a tweet claiming the demand "exceeded our highest expectations" and that they are "working quickly to resolve any current issues."
Personally speaking, I've had good luck watching Disney+ on my PlayStation 4 (where I've got the original Star Wars playing on my TV as I type these words, "McLunkey!" and all) and almost no luck trying to watch on my laptop. (The image at the top of this article is from my own account, and I've gotten similar error messages at least ten times this morning.) I wanted to test out downloading a show on my iPad, and couldn't even get the home screen to load. But it's the first day. Let's just say so far it the services has Disney pluses and Disney minuses.
Note: As Amazon Associates, we earn on qualifying purchases.
Gallery — The Biggest Disney Movies That Aren't Available on Disney+: