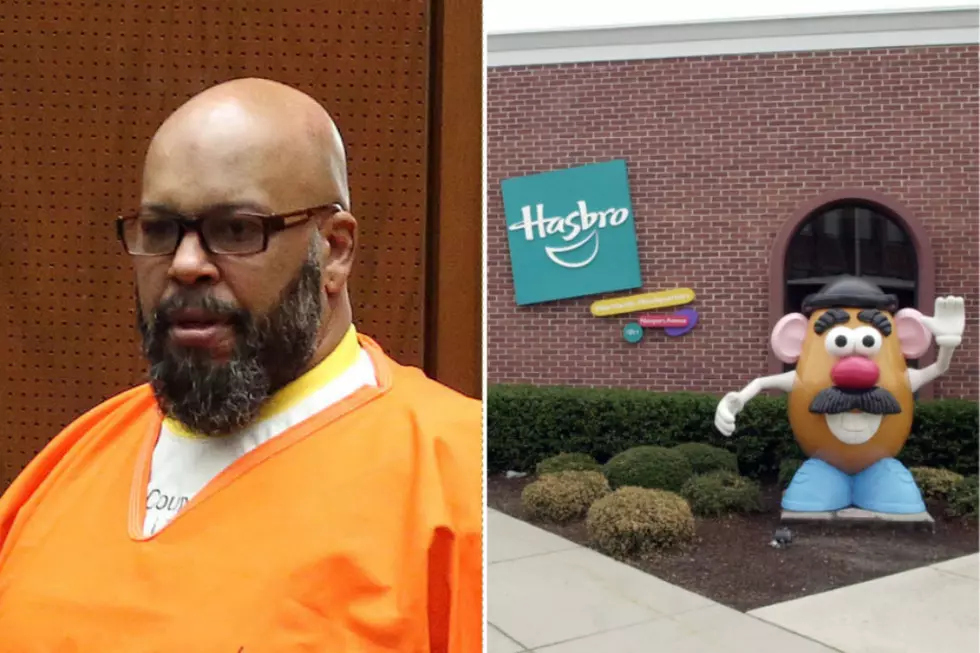 Death Row Records Purchased by Hasbro Toy Company
Frederick Brown / Michael Springer, Getty Images (2)
Death Row Records has changed ownership once again. Now, the infamous record label's catalog has been purchased by popular toy company Hasbro.
The acquisition was announced on Thursday (Aug. 22), reveals a Rolling Stone report published on Friday (Aug. 23). Hasbro, home to famous kids toys like Mr. Potato Head, Power Rangers, My Little Pony, G.I. Joe, Transformers, the board game Monopoly and many more, purchased Entertainment One, a multimedia company which previously owned the rights to the label that Suge Knight built that helped push the careers of world famous artists like 2Pac, Snoop Dogg and Dr. Dre.
After falling from grace after years of dominance, Death Row was taken over by a judge after being declared bankrupt in 2006. In 2009, it was auctioned off for $18 million to Canadian company WIDEawake Entertainment Group. eOne bought the label's catalog in 2013 for $280 million.
Hasbro CEO Brian Goldner commented on the purchase of eOne stating, "The acquisition of eOne adds beloved story-led global family brands that deliver strong operating returns to Hasbro's portfolio and provides a pipeline of new brand creation driven by family-oriented storytelling."
See 10 Rappers' Purchases That Broke the Bank