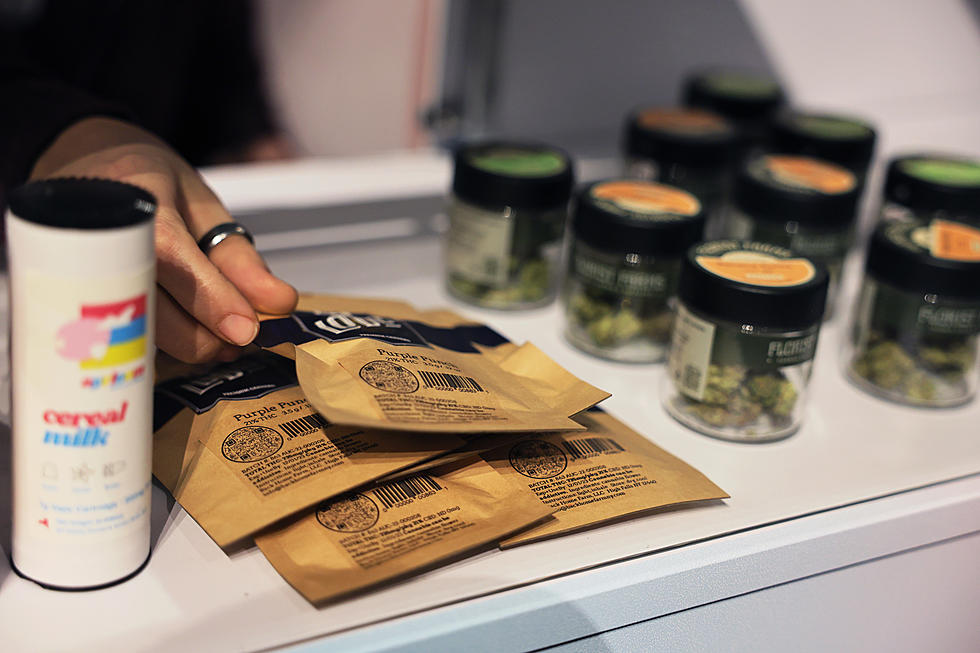 Need Weed? First Official Adult-Use Cannabis Dispensary In Buffalo Now Open
Getty Images
Buffalo just got its first official (and legal) adult-use cannabis dispensary. The Buffalo store brings the number of licensed adult-use retailers across New York State to 20.
New York State Approves 4 Cannabis Dispensary Licenses In WNY
The New York State Cannabis Control Board has approved 4 Conditional Adult-Use Retail Dispensary licenses in Western New York.
In addition to the four for Western New York, there was one for Central New York, five for Mid-Hudson, and three for Brooklyn. These are the first provisional licenses to be issued in these regions due to a lawsuit that had been previously filed. A modification of a court injunction allowed the Board to issue them. With the new licenses, the only region that has not had any licenses issued is the Finger Lakes Region, which is still blocked by the injunction. The board will accept applications for licenses on a rolling basis.
Dank 716 Opens For Adult-Use Cannabis Sales In Buffalo
Dank 716 opened its doors for business at 4:20 pm on Tuesday, July 19, 2023. It is in downtown Buffalo, located at 501 Main St. Buffalo, NY 14203. The shop is owned by Aaron VanCamp.
Another licensed dispensary will open in Western New York on Friday, July 21, 2023, according to WGRZ. Herbal IQ, owned by Bradley Kyler, is located at 6055 Transit Road in Depew.
Huge Marijuana Dispensary Open In Niagara Falls
While Dank 716 and HerbalIQ are the first round of state-licensed adult-use marijuana dispensaries, the Seneca Nation's dispensary has been open since November.
The dispensary, called Nativa Cannabis, opened on April 12. The 2500-square-foot building is located on the Seneca Nation territory in Niagara Falls at 765 Niagara Street. The Nation also said it plans to construct a cultivation facility on its territory in the Southern Tier.
Visit the Nativa Cannabis website here.
The 10 Most Common Cannabis Questions New Yorkers Have
These are the most common questions and answers regarding cannabis in New York State as of 4/19/2022.
11 of the Most Popular Nicknames Smokers Call Marijuana
What people call marijuana.