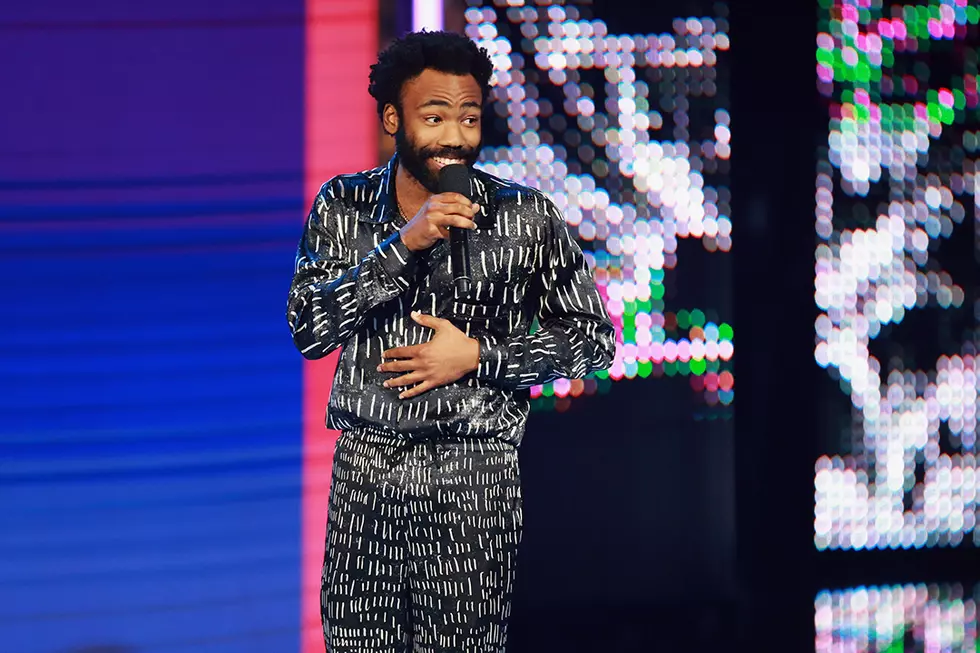 Childish Gambino Unveils Alternate Edition of 'Awaken, My Love' Album
Leon Bennett, Getty Images
The new version of the project features the same photo of model Giannina Oteto wearing a white beaded headdress but features the album's original title, Operation Highjump. Photographer and Atlanta writer Ibra Ake shared a video of the three different covers on Instagram, which feature Operation Highjump written in 1960s and 1970s-esque album fonts.
"We changed the name to 'awaken my love' last minute," Ake revealed on Instagram. "Before that we called the album a different name and it was gonna look like this. pick yous up at lovebox today."
While fans wait for Gambino's next album, the "This Is America" rapper recently released a two-song project featuring the songs "Summertime Magic" and "Feels Like Summer." Produced by Ludwig Goransson, the summer-infused songs feature laid back instrumentals mixed with Gambino's smooth crooning.
Up next for Gambino, the Atlanta star has been added to the 2018 iHeartRadioMusic Festival lineup and will be performing at the Sept. 21 and Sept. 22 event. The festival will be held at the T-Mobile Arena in Las Vegas and also includes performances by Rae Sremmurd and Logic. Tickets are on sale now.
Check out the alternate edition of Awaken, My Love below.
See New Music Releases for July 2018