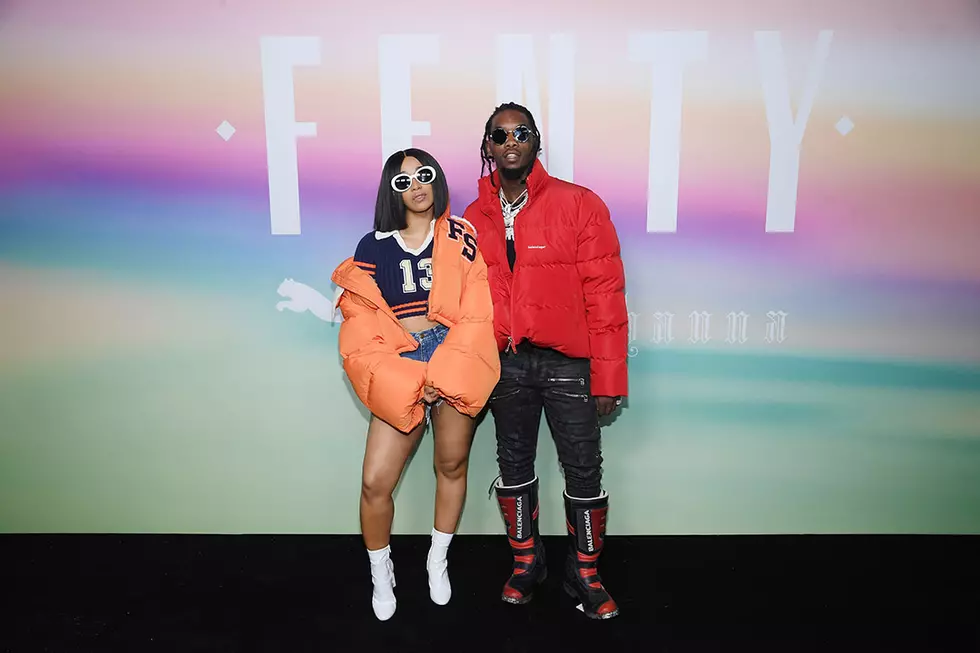 Cardi B Shares the One Thing Offset Does That Annoys Her
Dimitrios Kambouris, Getty Images
Spending time with a significant other can lead to one person becoming annoyed by something the other does and for Cardi B and Offset, it's no different.
During an interview with Beats 1, the "Bartier Cardi" rapper was asked about the one thing Offset does that annoys her. While most people usually go with leaving the toilet seat up or being messy, Cardi has a problem with Offset's spending habits when it comes to food.
"When he buys food and he don't eat it," Cardi said. "I'm a person that sees the spending."
But even though the rapper may be bothered by Offset's food habits, that doesn't mean she hasn't thought about their wedding. Although Cardi doesn't know what song Offset would pick for their first dance, she does have her own track in mind.
"I know that one that I will pick," she said. "I'm not gonna say it 'cause I'm not gonna sound sensitive." The "Bodak Yellow" wouldn't reveal an exact song but did share that "it's between Al B. Sure and Grace Jones."
In related Cardi B news, while the New York rapper continues to work on her debut album, she has a collaboration with Yo Gotti in the works. Earlier the week, the Memphis rapper teased the upcoming track and sampled a snippet of Cardi's verse.
"Say where I'm at? K.O.D./Where I'm at? I'm at LIV/What I'm doin'? Poppin' pussy/Where he at? At the crib," Cardi can be heard rapping.
Check out Cardi B's interview below.
See New Music Releases for January 2018