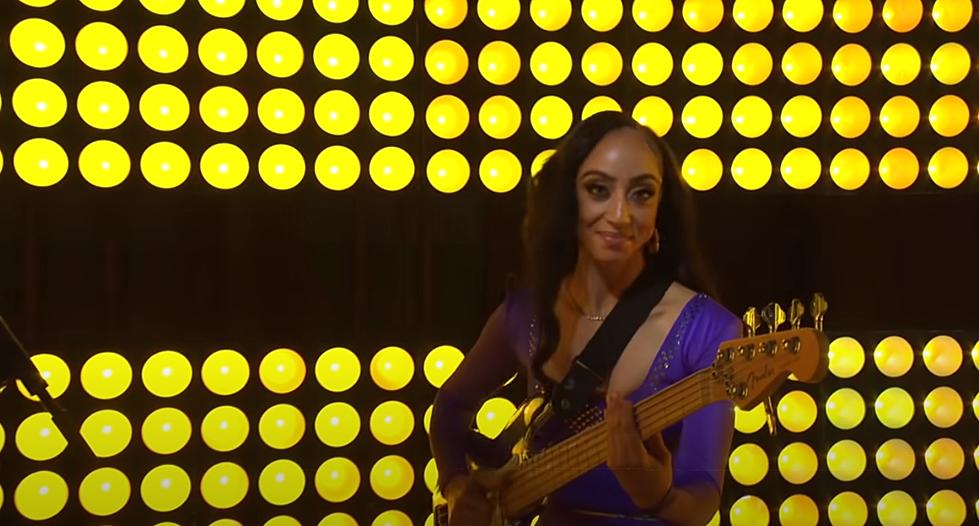 Buffalo's Zuri Appleby Performs on SNL With Lizzo [WATCH]
Youtube
If you happened to catch Saturday Night Live, you might have been just as surprised as I was to see a familiar face on the screen.
Lizzo was the guest host and musical guest for SNL the other day and a member of her all-female band just happens to be the Buffalo-born bassist and vocalist Zuri Appleby.
While I had my fanboy moment watching a friend of mine smiling on one of the most popular shows on television, I know she took it all in stride. Appleby is no stranger to the limelight at all. Having played with music stars like Sisqo, Anthony Hamilton, Ginuwine, Silk, Christopher Williams, Marvin Sapp, and so many others. Appleby is a well-traveled and extremely talented artist. You have to be this type of individual when you routinely go on tour with major music acts like Nick Jonas, Partnynextdoor, Brent Faiyaz, Duckwrth, Yuna, Adam Lambert, and now Lizzo.
Appleby has been on tour with Lizzo since 2020. While the Coronavirus Pandemic put a damper on tour dates, as restrictions have lifted, Lizzo and crew have been able to get back on the road and Appleby is right there with them.
Growing up in an extremely musical and talented Buffalo family, Appleby fell in love with music the moment she picked up a guitar when she was 7. By the time she made it to the Buffalo Academy for Visual and Performing Arts she was playing the violin, french horn, guitar, and bass. Those talents help drive Appleby into the United States Marines to play for the prestigious USMC Band. Now, don't let the bass fool you, Appleby is a proud Marine and fully adopts the Marine ethos of every Marine a rifleman. After serving 4 years on Active Duty, Appleby was honorably discharged with the rank of Sergeant.
Bravo Zuri, great job making Buffalo proud.
17 Fairs in New York State to Visit For Summer Fun An Excitement [List]
WBLK Presents Benny The Butcher at the Rapids Theatre
After Dark and WBLK present Benny the Butcher with 38Spesh, Rick Hyde, and more live at The Rapids Theatre in Niagara Falls, New York. (Photo by Ed Nice Jackson / Nice Shot Media, Licensed to TownSquare Media)
5 Most Expensive Houses For Sale in WNY
One of these homes might be the perfect home for you to pick up, just make sure you have a few extra dollars handy...