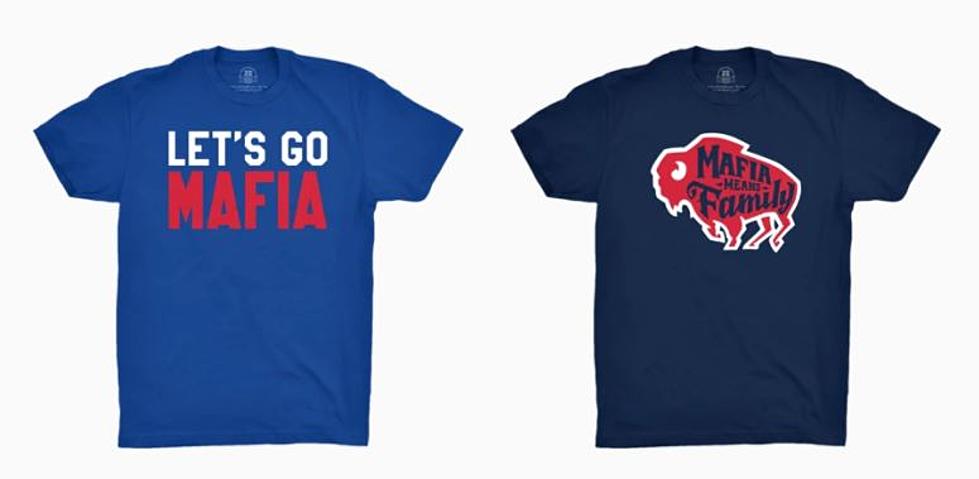 Buffalo's 26 Shirts Open First Ever Brick And Mortar Store
Photo Credit: 26shirts.com courtesy of Del Reid
For years people across Buffalo had a chance to sport some amazing t-shirts and hoodies all while supporting Western New Yorkers in need.
But the only way to get those shirts was to order them online, but now that is no longer the case.
26 Shirts which is co-run by one of the Bills Mafia co-founders Del Reid has opened it's first-ever brick and mortar store.
26 Shirts was first convinced as a way to help local families in their time of need. The concept is simple. A new limited-edition T-shirt would be designed and sold for only two weeks and part of the proceeds would benefit a family in need.
26 Shirts has gotten so popular that they have raised over a million dollars for families right here in Western New York.
They also have become associated with Bills Mafia, and much of the shirts often reflect what is happening with the Buffalo Bills.
The only issue was that you could only buy items online from their website.
Today, all that changed. 26 Shirts has officially opened a brick-and-mortar store in Buffalo. The store is located inside the Tri-Main Center at the corner of Main and Jewett. The store will be open Monday thru Friday from 10 am until 4 pm. Inside the store, there will be some gear from 26 Shirt's Hall of Fame lineup as well as Mafia and Charge items.
The store also has three "store only" items that you can't buy online. The store will also show and tell the stories of past benefactors from previous shirts and gear.
Limited edition fundraiser shirts will still only be available online.
Also, if one of the models looks really familiar, it is because our own Clay Moden model the "Tre Buffel" shirt a couple of years ago. You can check that shirt out HERE
15 Things That Will Convince Anyone You're a Western New York Native
Buffalonians have a way of spotting one another even across great distances, like the time I ran into a couple from Alden while in line for an empanada in Key West. But what about if you're new here? Is there a learning curve to being part of the City of Good Neighbors?
6 things You Should Never Say To Someone From Buffalo
12 Secrets You Know If You're From Buffalo
13 Things That Should Be In Every Welcome To Buffalo Gift Basket