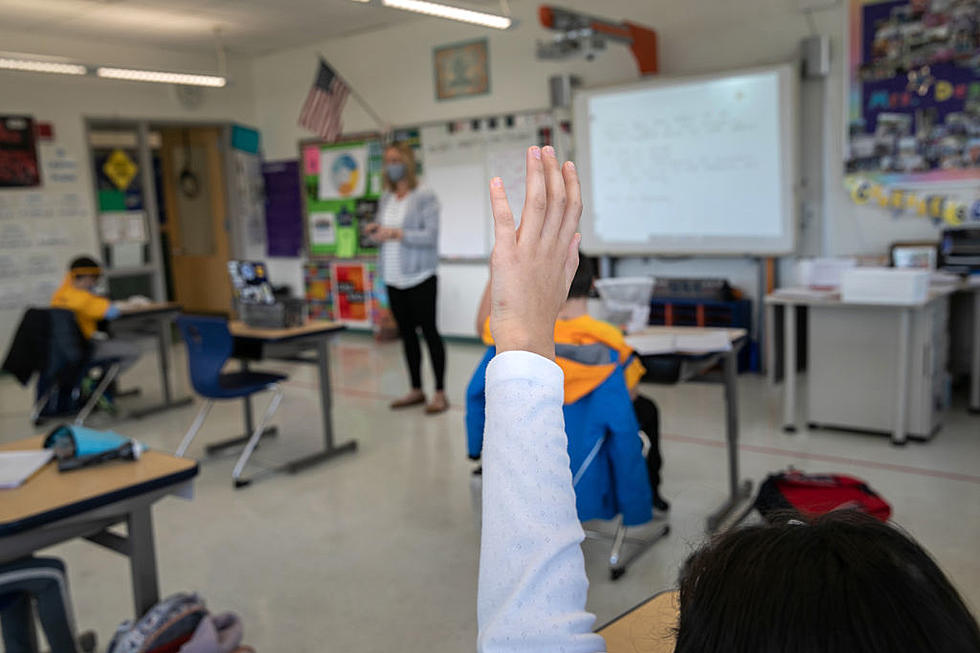 Buffalo Schools Will Not Reduce Social Distance Space
John Moore / Getty Images
Earlier this month the CDC and New York State Department of Health released updated guidance for schools and how much distance should be allowed for students when they are inside school buildings.
Schools can now reduce the social distance space for students from 6-feet to 3-feet. However, according to reporting by WKBW-TV, the Buffalo Public Schools are going to keep their distance at 6-feet for all students when in schools.
During the Buffalo Board of Education meeting on Wednesday, April 14th, Schools Superintendent Dr. Kriner Cash made the announcement.
The Buffalo Public Schools currently has approximately 114 active cases of COVID-19 cases within the school community. Dr. Cash stated his decision was made after receiving the recommendation of the BPS Medical Director, Dr. Dennis Kuo.
With this announcement, the BPS also stated it would continue its phased reopening plan.
On April 26th, Phase 3 will bring back some students in grades 9 thru 12 who previously opted out of in-person classes.
On May 10th, Phase 4 will bring back some students in grades 5 thru 8 who previously opted out of in-person education.

Also, all students in grades PK thru 8 will be allowed to return to school in Phase 4 if they choose.
The BPS will continue to use its hybrid model of classes with students in school buildings 2 or 3 days per week.
LOOK: Answers to 30 common COVID-19 vaccine questions
While much is still unknown about the coronavirus and the future, what is known is that the currently available vaccines have gone through all three trial phases and are
safe and effective
. It will be necessary for as many Americans as possible to be vaccinated in order to finally return to some level of pre-pandemic normalcy, and hopefully these 30 answers provided here will help readers get vaccinated as soon they are able.
Best Places To Raise Families In WNY
23 Playgrounds You Have To Visit in Buffalo and Beyond
9 Must See Public Art Street Murals in Buffalo
9 Resources of WNYers Financially Impacted by COVID-19