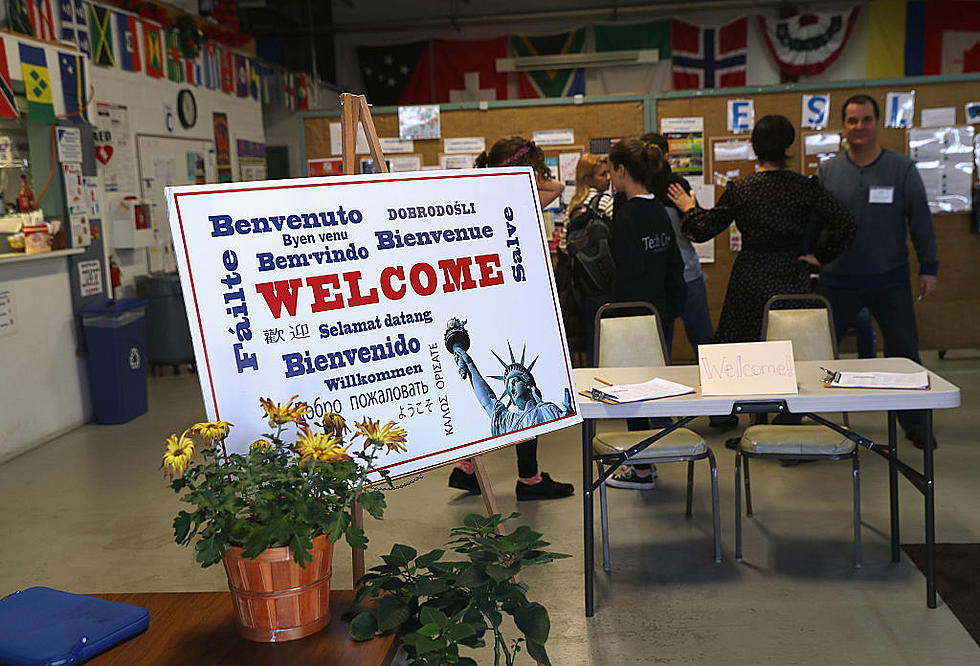 What Are The Most Common Languages Spoken In Buffalo?
Getty Images
New York, like every other state in America, is full of who speak English. While the United States of America doesn't have an official language, it is the de facto language of the land and the one most commonly used from Buffalo to New York City and everywhere in between.
However, with all of the news about immigration policy and refugees coming into the Empire State, have you ever wondered what foreign languages are used around town?
The Federal Government keeps pretty accurate data about what languages are used throughout the country, and thanks to the 2020 Census, we've got a pretty good picture of who's using what languages all around New York, including Buffalo.
What Languages Are Buffalonians Using?
Using Census data, Stacker compiled a pretty comprehensive breakdown of the most common languages that Western New Yorkers are using at home.
Of course, we know that English is the most common language used, with more than 90% of Buffalonians only using English, but what about that other 10% of people?
Hindi

Approximately 2,206 people speak Hindi, which is about 0.19% of the population in WNY.

Russian

Around 2,962 people speak Russian, which amounts to approx. 0.26% of the population.

German

The Census estimates about 3,004 people speak German, which is about 0.26% of Western New Yorkers.

Italian

3,875 Buffalonians speak Italian, about 0.34% of the population in the 716.

Polish

It's estimated that 3,933 people speak Polish in Western New York, about 0.34% of people in the area.

French

4,083 people in Western New York speak French, around 0.36% of the population

Bengali

People who speak Bengali make up around 0.36% of the population, with 4,124 people who speak the language.

Chinese

Including Mandarin & Cantonese, around 6,569 speak Chinese and this is about 0.58% of the population.

Arabic

Arabic is one of the wider spoken languages in the Buffalo area, with 10,148 people speaking it, which is around 0.89% of the population.

Spanish

Besides English, Spanish is the most used language in Western New York, with 34,494 people speaking it, which is about 3.03% of the population.
Buffalo is pretty homogenous when compared to New York City, where around 37% of people speak a language other than English, with Spanish, Chinese, Russian, Haitian, and Italian being the most popular.
Lilac Festival in Rochester, New York
Can you smell it? The Lilac Festival in Rochester, NY is a popular event for thousands of people each year.
Gallery Credit: Megan Carter
Fall Is in the Air and Here Are 11 Great Autumn Festivals to Enjoy in Upstate New York
We love all the seasonal festivals in Upstate New York, but, be honest, there is just something so special about an autumn festival! They are all great.
From German Oktoberfests to pumpkin harvests to huge craft shows and even to punkin' chunkn' festivals (huh?) the 11 on this list should give you some great ideas of festivals to consider this fall in Upstate New York.
Gallery Credit: Chuck D'Imperio