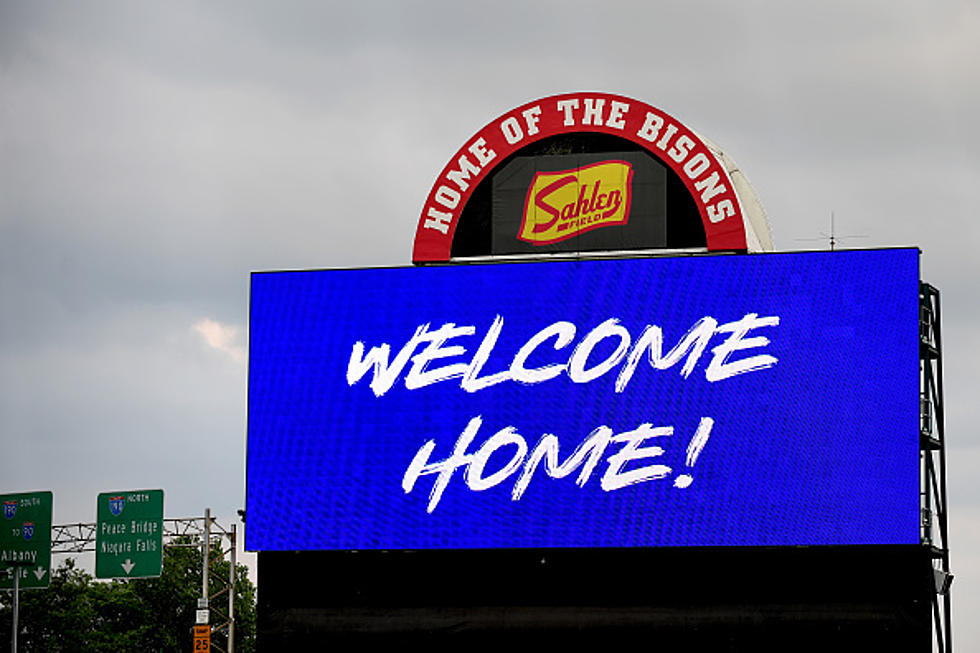 Buffalo Bisons Release Their 2024 Baseball Schedule
Getty Images
The hometown baseball team wrapped up their 45th season in September, marking their 4th consecutive winning season in the International League of Minor League Baseball (MiLB), finishing in 5th place with a 76-72 record.
I, like many people in Western New York, am in love with the game of baseball. One of the saddest days of the year is when our favorite teams close out the season. However, that also means one of the happiest days of the year is when opening day happens in the spring, and guess what we now know for next year?
The Buffalo Bisons Release Their 2024 Season Schedule
The Bisons are set to play 150 games, evenly split being home and away in the 2024 season. The MiLB recently increased the number of games Triple-A teams play from 144 to 150 as a way to help the league be better aligned with the majors.
Opening day is set for Friday, March 29, 2024, and a lot of fan-favorite themes are returning next year.
The Herd is playing at home on both Mother's Day and Father's Day, with the first pitch at 1:05. Plus, the hometown team will have 13 weekends in Buffalo, with more than 50% of their home games being on either a Friday, Saturday, or Sunday.
There are so many things I can't wait for next year:
Grabbing a beer or three from my good friend Conehead,
Watching Buster T Bison entertain the people all over the stadium,
Singing The Best after we win every home game,
Catching some fireworks at the Friday Night Bash,
and just enjoying an afternoon watching good baseball at Sahlen Field.
You can download a copy of next year's schedule here on the Bisons website, and get ready because we'll be watching another WCC race before you know it.
Micah Hyde's 3rd Annual Charity Softball Game
Star NFL Defensive Back Micah Hyde was joined by several other members of the Buffalo Bills for Hyde's 3rd Annual Charity Softball game at Sahlen Field in Downtown Buffalo.
Gallery Credit: Ed Nice
Renderings of the Canalside North Aud Block
Another major construction project along the Buffalo waterfront is ready to get underway and lots of folks are looking forward to it.
Gallery Credit: Ed Nice