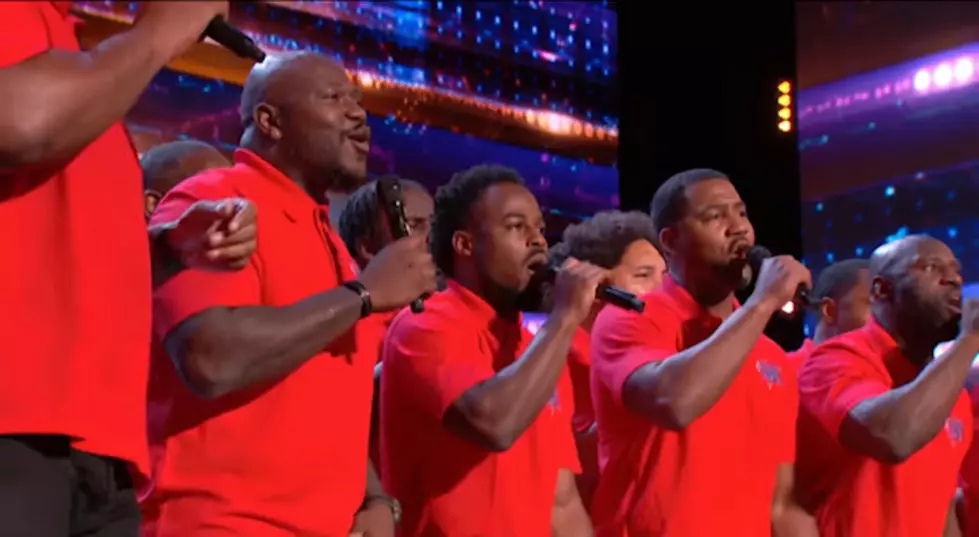 Isaiah McKenzie Auditions For America's Got Talent [VIDEO]
Photo Credit: YouTube
Auditions for the season 17 of America's Got Talent is well underway, and you do not want to miss these NFL players' audition.
While many of the contestants on America's Got Talent are competing for the $1 million prize, there are a select few performers who are only hoping to live out their dreams, at least for a little while.
Isaiah McKenzie and three former Buffalo Bills, including linebacker Bryan Scott, tight end Michael Gaines, and running back Dwayne Wright, auditioned for the show with about 15 other NFL players, representing the NFL Players Choir.
''We spend a lot of our time preparing and prepping to play football at a really high level,'' one of the players told the AGT host Terry Crews. ''But inside all of us, there's still this little kid that always had this dream to sing on a big stage.''
''That dream is coming alive.''
Watch the NFL Players Choir audition below as they perform the song «Lean on Me » by Bill Withers.
I'd say with a sweep of yeses on the judges panel, that is, in fact, a touchdown of a performance!
Keep watching for Isaiah McKenzie and the NFL Players Choir as they continue filming season 17 of AGT. 
Predicting How Many Wins For The Buffalo Bills
The Buffalo Bills schedule has been officially released and how is the perfect time to predict how well the team will do this upcoming season.
The Best Parts About Living Close to Canada
Here are some of the best reasons why living so close to Canada is awesome.
Buffalo Bills Players Who Had Their Own Cereals
Today is a breakfast lover's dream it is National Cereal Day and if you want to celebrate with some Buffalo Bills players, you will have plenty of choices.