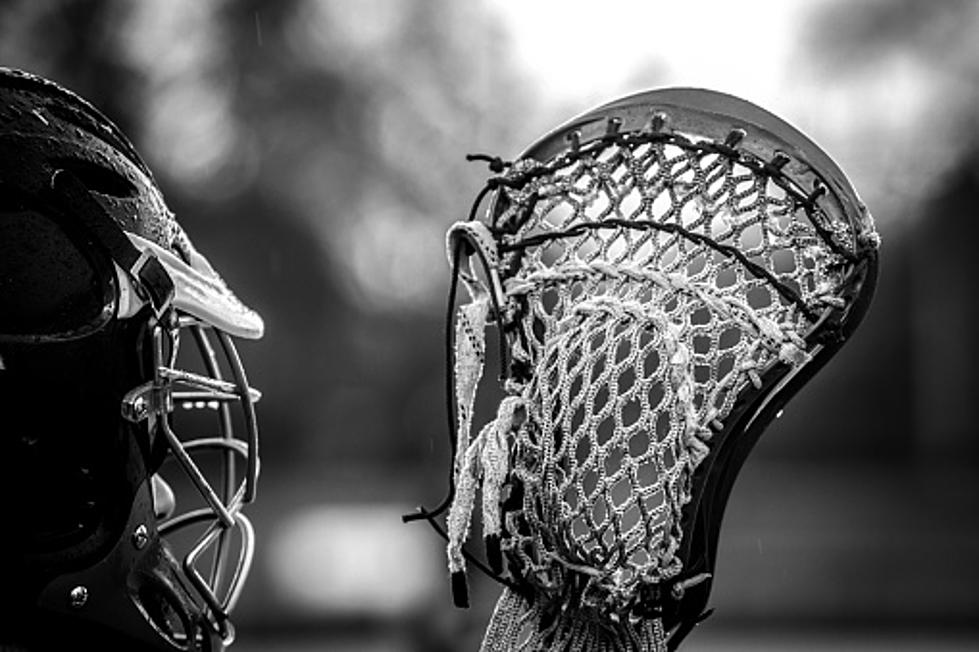 Buffalo Bandits Fans Can Score One Of Kind Jersey
Getty Images
There is an important game happening this weekend at The Key Bank Center in Buffalo. The Buffalo Bandits invite you to join them for the annual "Tucker Out Lymphoma" night.
The Bandits will take on the Toronto Rock Saturday and tickets are still available. Tucker Out Lymphoma night is in honor of a former player's son, Tucker, who passed away from Lymphoma.
Tucker Williams did not get a chance to fully pursue and replicate his father's passion and storied career with the game of lacrosse. As we all know, Tucker's life was cut short from a battle with Burkitt's Lymphoma seven years ago this past December 17, but not before the then eight-year-old put up a fight to keep playing the game he dearly loved, inherited from his father, Shawn, elected to the NLL's Hall of Fame this past year.
We spoke with Buffalo Bandits' player, Chris Cloutier, on the show this week about the special night and game.
The Bandits players will be wearing special jerseys that fans will have a chance to purchase them via auction. The jerseys also feature a special patch in honor of Tucker. Proceeds will benefit the families who are affected by pediatric cancer in Western New York.
The eighth annual Tucker Out Lymphoma Night will see the Bandits again wear unique uniforms. The original nomadic player crest was designed by Tucker, and new designs are updated each year by brother Dyson as the club meets the Toronto Rock.
As far as the game, according to Chris Cloutier,
"Toronto is one of our rivals. They are in our conference and they are always good...we have gone back and forth with them. This is a big match up and big conference game as well".
The atmosphere at a Buffalo Bandits game is second to none. If you have never been to a game, I highly recommend you check it out this weekend. The players even feel the energy from the moment they take the field.
"O man, it's crazy, I have player other places and it doesn't get nearly as loud as it does here", Clutier tells us. "There is no feeling like it".
Combined with the emotions of Tucker's memory, Saturday's game with be even more powerful to witness.
Here Are 5 New Laws That Start In 2022 In New York
A new year brings with it new laws that could impact you.
Home In Boston Has An Indoor Water Playground