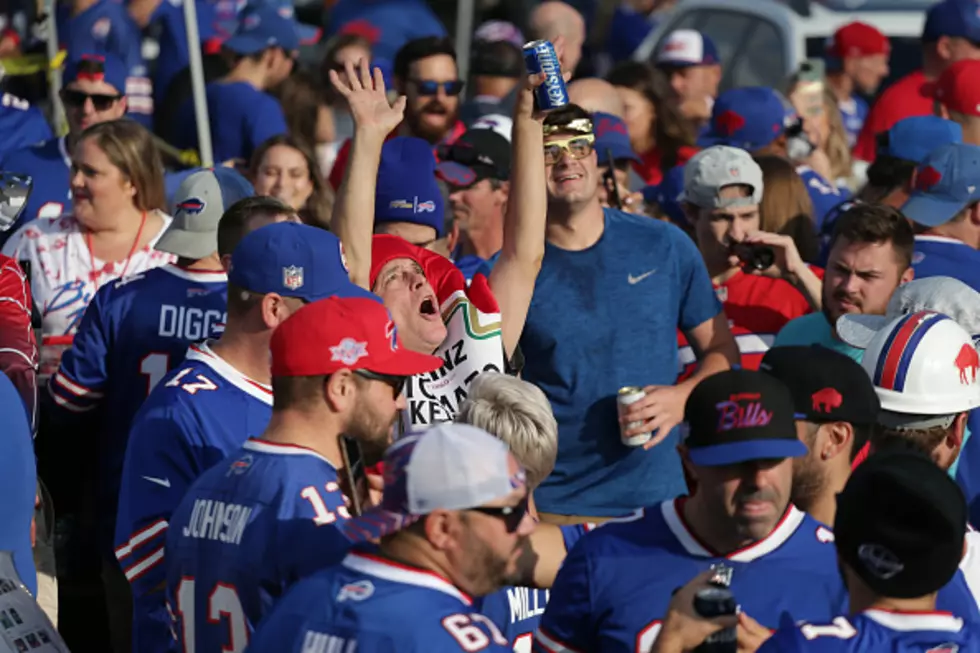 Secondary Market For Buffalo Bills Tickets Is Ridiculous Expensive
Getty Images
The Buffalo Bills remain the "It" team of the NFL and getting a chance to see them in person is going to cost you a lot.
Feel Good Mornings With Dave Fields Mon-Fri 6am-10am
We are used to everything jumping up in price. From gas to food and now tickets for the Buffalo Bills. The Bills have been winning for the past couple of seasons and with them being the odds-on favorite to win the Super Bowl, everyone wants a chance to see them in person.
Well....maybe not everyone. There are some people trying to cash in on the Bills hot market and selling their tickets for ridiculous prices.
For example, if you wanted to see the Bills beat the Steelers this Sunday, you can expect to play for at least a couple of hundred bucks per ticket.
Looking at the secondary market prices on Stubhub this morning is shocking. The lowest price ticket I could find was $207 per ticket and that is before fees and taxes. Those tickets are for the 300 level.
Want to spend some cash? You can get two tickets in section 116 row 32 for $4500 each! Yes..it would cost you over $10,000 for two people to go to the game in person.
Don't want to spend 10 grand on tickets but still want a good seat. There are a pair of tickets in the 1st row of section 111 that will only set you back just a shade over $1000. Each ticket is listed for $523.
If you plan on seeing the Bills in person, it might be cheaper to get tickets to the Jets game in New Jersey and travel there and watch the Bills play on the road. You can find tickets for as low as $69 each at Metlife Stadium.
Best Free Agents Signed By The Buffalo Bills
The Buffalo Bills are gearing up for a run at the Super Bowl next season and some big-time free agents are already reaching out to the Bills looking to join the team. Check out some of the best free agents the Bills have signed in the past.
Four Bills Players Who Could Leave Buffalo in 2023/2024
Four players that Buffalo Bills general manager Brandon Beane will have to make decisions on.
15 Things You Should Never Do at a Bills Home Game
Things that are a no-no to do at a Buffalo Bills home game.