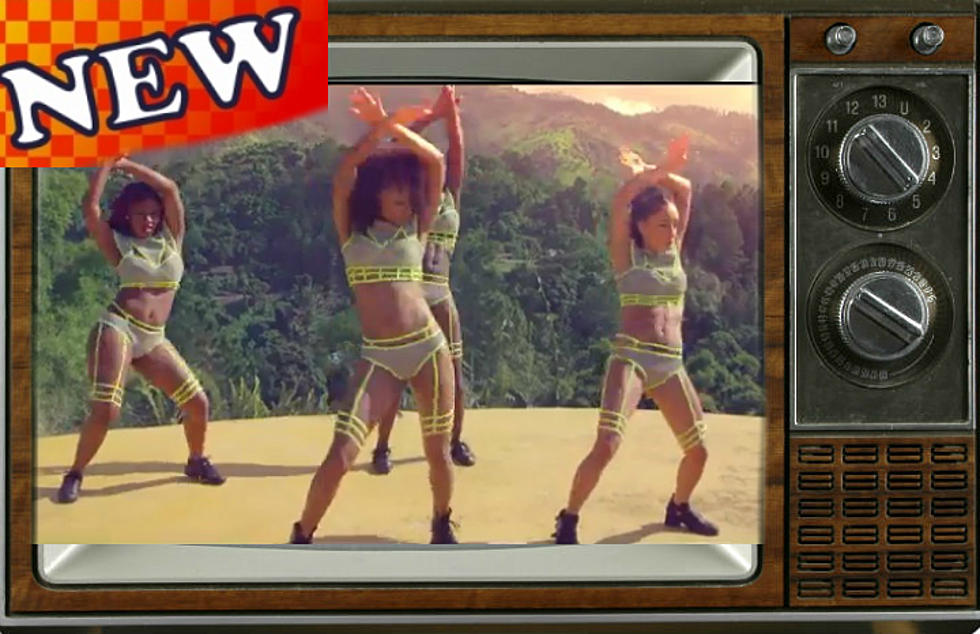 Beyonce, Snoop, E-40, Raheem + More Hot New Music Videos [NEWTUBE THURSDAY]
YouTube
The weather turned cold this week, but the new music videos are HOT HOT HOT! From Beyonce's "Partition" to Major Lazer's dancehall visual "Lose Yourself", this NewTube Thursday has what you need to work up a sweat!
Major Lazer – "Lose Your Self" feat. Moska & RDX
ALBUM: Apocalypse Soon EP
After helping to produce Snoop Lion's latest album entitled 'Reincarnated' Major Lazer is out with a project of his own. His newest video entitled "Lose Your Self" is a performance of reggae meets house music. RDX & Moska is bringing the heat with up-beat dancehall choreography. Big up to Major Lazer, and let us know what you think below?
Beyoncé -- " Partition"
ALBUM: Beyoncé
Beyonce fulfills her fantasy of getting down with her husband in a car and performing like the girls at the Crazy Horse Saloon in Parin in the new "Partition" video. "He Monica Lewinski'd all on my gown," said Beyoncé. Yoncé is dressed as a cabaret girl, and she shows off her moves with a special appearance by husband Jay Z. Justin Timberlake, Timberland and Key Wayne are among the producers the new single.
Fat Trel -- " She Fell in Love"
Maybach Music Group announced their newest member Fat Trel! The D.C rapper releases his new project with video, "She Fell in Love". Trel also showed gratitude by thanking his fellow DC native Wale who helped him to land the deal. Congratulations!
E-40 feat. T.I and Chris Brown -- "Episode"
ALBUM: The Block Brochure: Welcome To The Soil 4, 5 & 6
Director Ben Griffin teams up Chris Brown and T.I. for E-40's new video "Episode". Episode is off of E-40's three-disc album entitled 'The Block Brochure: Welcome To the Soil 4, 5 & 6'. The rendition displays a broken relationship between two couples with wandering eyes. Interesting; Let us know how you feel about the video below.
Side Note: Grammy Award-winning singer Brown is allegedly blaming is former manager of leaking his new album 'X'. Oh, Chris…
Raheem DeVaughn – "Cry Baby"
ALBUM: A Place Called Love Land
Raheem Devaughn reminds his listeners that he is evolving as a singer, and as song writer with his new video entitled "Cry Baby". It's a single on Raheem's eighth album, 'A Place Called Love Land'. The singer give fans a classic sneak peak of how he puts Love Behind the Melody in his black and white video.
Dam Funk & Snoop -- "Do My Thang"
ALBUM: 7 Days of Funk
Just when we got used to the name Snoop Lion, Dam Funk teams up with Snoop "Zilla" in their newest video, "Do My Thang". The album was not as successful as the duo planned, but they continue digress by wowing fans with their project. Cali native Snoop "Zilla" continues to demonstrate that he still one of the realest game changers to date.