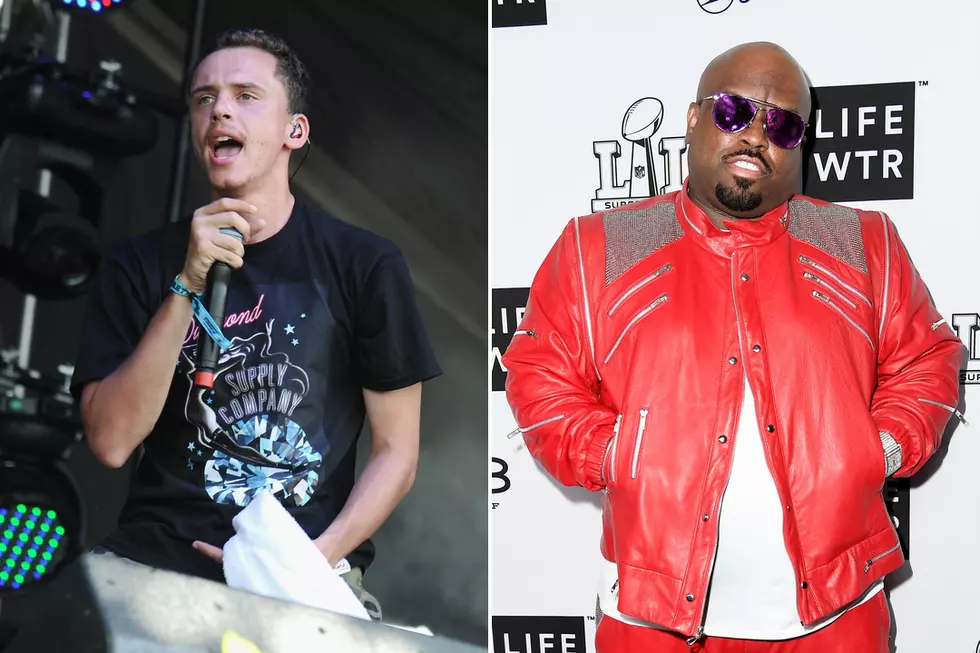 Best Songs of the Week Featuring Logic, CeeLo Green and More
Ilya S. Savenok / Frazer Harrison, Getty Images (2)
XXL is back with another collection of the week's best songs. Logic's new album Everybody was Friday's (May 5) biggest release, so it naturally took center stage in our latest selections.
Logic displayed plenty of technical prowess on the LP, but the clear highlight of the album is the politically-charged "America." The track included contributions by Public Enemy's Chuck D and The Roots' Black Thought, who spit an outstanding verse.
"The world going mad over one drug/I'm filling up a bag at the gun club/In the shadow of a nation that it once was/All this false information I'ma unplug, young blood/It is not love, up at Trump thugs, dot gov/The man in the high castle in a hot tub/We locked in a pine casket, it's botched up/Like plastic surgery, classic perjury/The way they can plead the fifth to the 13th/And stop to search me, controversy/Them boys in the Klansmen hoods is thirsty," Black Thought raps.
On the other end of the spectrum, CeeLo Green put together a smooth record with his own rendition of Childish Gambino's "Redbone." The remix sounds great since CeeLo is right at home on the Bootsy Collins-influenced production.
"It was a journey to the heart of you/But I'm glad I finally found it, yeah/And baby we got to go through it/Because ain't no way around it/Then she cuts me off with a kiss/Love's got nothing to do with this/Just the heat of the moment reminds you of something I should miss," CeeLo sings.
Plies might be better known for his social media antics than his music in 2017, but the Florida rapper is still putting in work in the studio. The veteran MC linked up with Kodak Black for a quality track called "Real Hitta," which sees Lil Kodak commanding most of the spotlight.
Capping off this week's selections is A.Chal's melodic song titled "Matrix." The singer wanted to give fans a new single to enjoy before he takes the stage at the 2017 Rolling Loud Festival on Saturday (May 6).
Listen to all four tracks below.
Here Are 19 Rappers Going Platinum in 2017