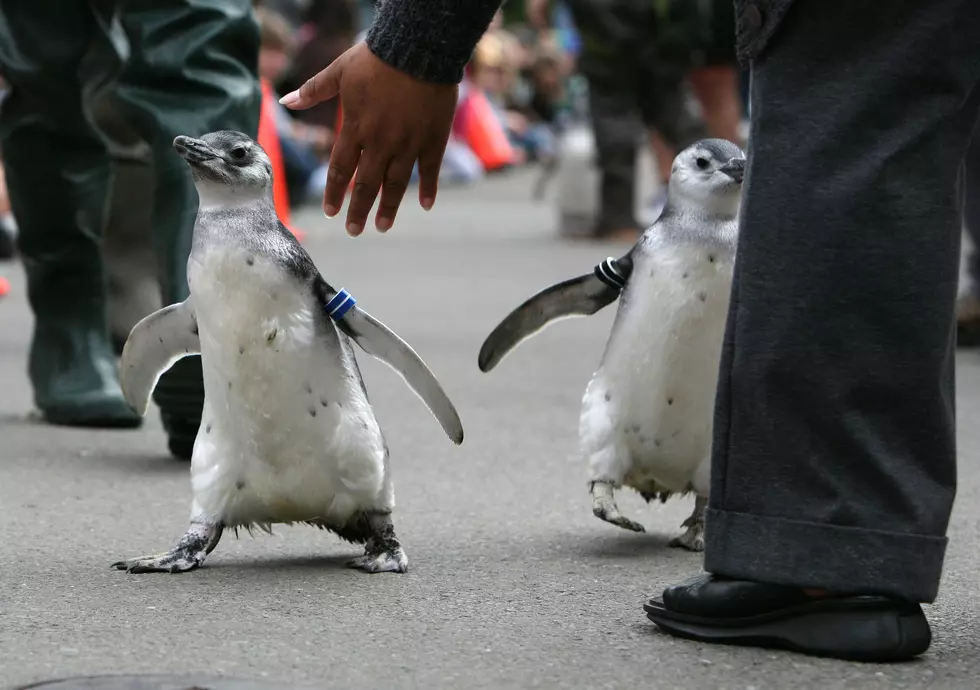 Help Name The Newest Penguin In Western New York
Getty Images
A new penguin has been born in Western New York and you have a chance to name them.
Feel Good Mornings With Dave Fields Mon-Fri 6am-10am
A new penguin has been born at the Aquarium of Niagara and they are running a special contest to give you a chance to name the penguin.
This is the 23rd penguin chick to be born at the Aquarium since the colony was established there in 1979. Th male penguin chick was hatched this past April and has been nameless since.
The aquarium is now holding a special fundraising naming contest where you could end up naming the new penguin. Now thru August 28th, you can make a donation of at least $23 to the aquarium and you will have a chance to name the penguin.
The CEO of the aquarium Gary Siddall stated that this is a great way for the public to work directly with the aquarium.
"This naming opportunity is a great way for the public to directly engage with our Humboldt penguins and support the aquarium's work toward making a difference for their counterparts in the wild."
You can make your donation and submit your name online HERE and then aquarium staffers will narrow down the list to a Top 3 final list and the public will vote for the final name.
The winning name will be announced coming up on September 9th online by the aquarium.
Another male chick that was also hatched back in April was named P.T. by someone who make a sizeable donation to the penguin exhibit at the aquarium.
New York Animal Encounters
What do you do if you encounter these animals in the woods of New York?
Baby Animals Born At The Buffalo Zoo
Here's 7 Animals You Didn't Know Were Endangered At The Utica Zoo
Who knew these vulnerable and endangered animals could be only found close to home at the Utica Zoo?