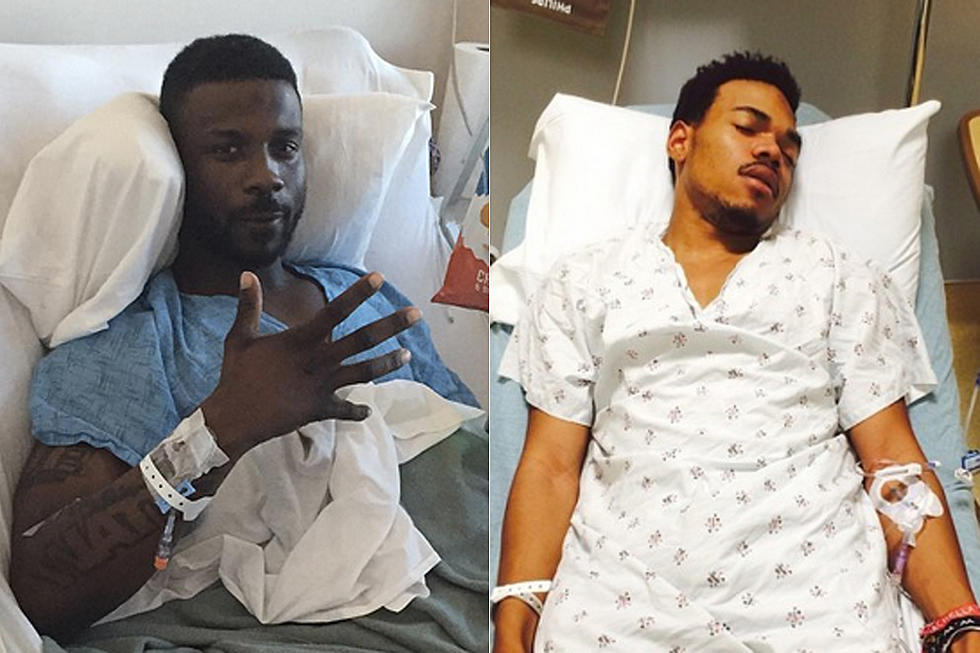 12 Rappers in the Hospital Over the Years
Instagram (2)
Rappers lives are pretty crazy. Even though they might think they're invincible, the hectic schedules of non-stop touring, indulgent eating habits and rowdy stage antics can catch up to a MC and knock them right off their feet. As a result, many rappers have been known to end up in the hospital over the years.
Fans never want to see their favorite artists dealing with a health scare, but life is crazy sometimes and it can't be avoided. Rappers like 2Pac were caught on camera being wheeled away on a gurney because of a gun shot wound years ago. Being shot used to be the price of beefing in the rap game, but now, not so much. It's all about taking the beef straight to diss tracks as we've seen with Meek Mill and Drake as of late.
Then there's Rae Sremmurd's Slim Jxmmi, who had fans worried when he fell off the festival stage at Governors Ball in New York City last year. The rapper had to be hauled off in an ambulance after he slipped off a monitor during his performance. Swae Lee was shocked by the incident, even telling the crowd, "This nigga's leg is like, split open."
Other entertainers like Chance The Rapper have been admitted to the hospital for exhaustion. The Chicago native cancelled many of his performances in the summer of 2014 including his Coachella set. His management sent this message on Chance's social media once he was hospitalized: "Chance fell ill on Friday night & was admitted to the hospital today- Doctors & family are with him & he is expected to make a full recovery. Thank you for the prayers and support during this time, Chance, his team and family deeply appreciate it." Good thing he's back to his old self, which can be heard on Kanye's new album, The Life of Pablo.
From Chance to Jay Rock and more, check out these shots of rappers recovering in hospital beds.