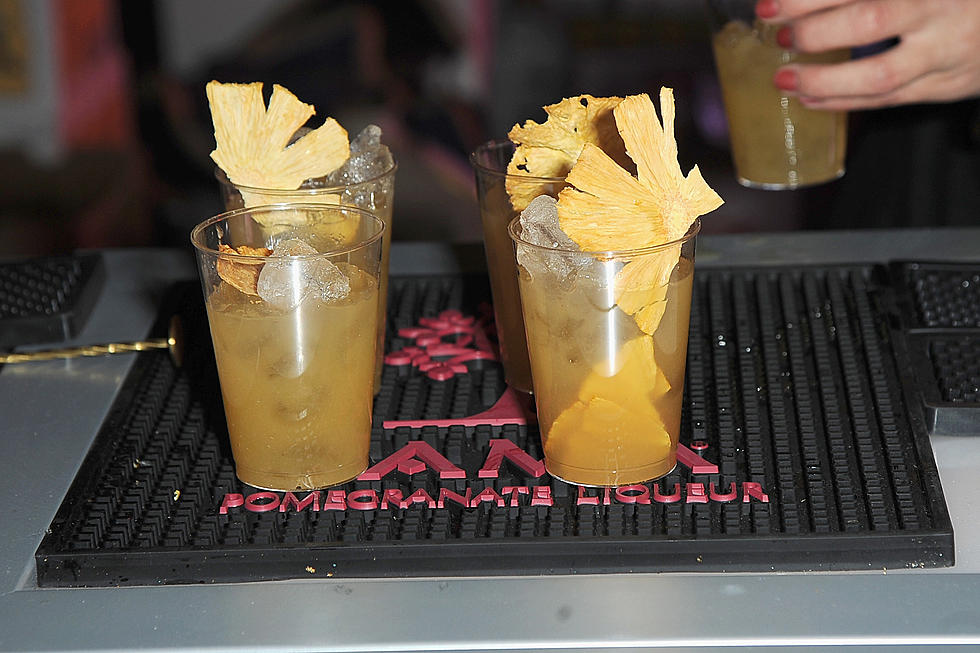 6 fun and Different Things to Do in Buffalo This Week [List]
Chance Yeh/Getty Images
If you're looking for some things to do this week, here are 6 fun and different things to do in Buffalo and Western New York.
Take a Tiki Harbor Cruise from Calanside in Buffalo
Tiki Harbor Cruise will take you on a tour of the historic Buffalo River and the inner harbor. You'll be able to ride on a tiki boat. The tiki boat offers adult beverages, such as cocktails or beer. There is music on board, as well. You can pick 3:30, 5:30, or 7:30 pm. The Big Kahuna Tiki Tours is located at 44
Prime St., Buffalo 14202, but boarding is at Canalside. You can call 716-796-4556 or visit the Big Kahuna website for more info or to make your reservation.
Garden & Grub Thursdays at the Botanical Gardens
The weather has been beautiful in Western New York lately and Thursday's weather is looking good as of now, so why not grab a bite to eat in the Botanical Gardens. You can experience the Buffalo & Erie County Botanical Gardens after hours. It will be open until 7 pm for the special event. There will be outdoor seating and food trucks available. The Botanical Gardens are located at 2655 S. Park Ave. in Buffalo. You can call 716-827-1584 or visit the Gardens' website for more info.
The Totally Buffalo Festival is Back
The Totally Buffalo Festival will be held this Saturday, May 29, 2021, at Buffalo RiverWorks, located at 359 Ganson Street from 10 am to 5 pm. There is a $5 entry fee. You can get your ticket and more info on the Buffalo Riverworks' website.
Early Morning Birding Hike in WNY
Audubon Naturalist Tom Kerr will host an early morning hike at Beaver Meadow, located at 1610 Welch Road in North Java, NY. It will take place on Saturday, May 29, 2021, at 8 am. You'll be able to check out birds such as Hooded, Blue-winged, and Mourning Warblers. The price is $10. You can get more info here.
Memorial Day Rememberence
The Memorial Day Remembrance event will be held on Saturday, May 29, 2021, starting at 11 am. It will take place at Concordia Cemetery, located at 438 Walden Avenue in Buffalo. During Memorial Day weekend this event will honor all military personnel. Guests are asked to meet in the veteran section of the cemetery by the flag pole at the front. You can visit the website for more information.
It Didn't Happen Over Night: The Tulsa Race Massacre Discussion
The Buffalo History Museum will be hosting the free, virtual discussion featuring Dr. Peggy Brooks-Bertram. The session will be held on Monday, May 31, 2021, from 7 pm to 8:00 pm. It will be a presentation on the Tulsa Race Massacre. Attendance is free via Zoom, but pre-registration is required. You can register here.
Flamingo Boats Are Back at Delaware Park
11 Buffalo Restaurants With Water Views
11 Restaurants in the Buffalo area with water view dining.
11 Asian Restaurants on Elmwood Avenue