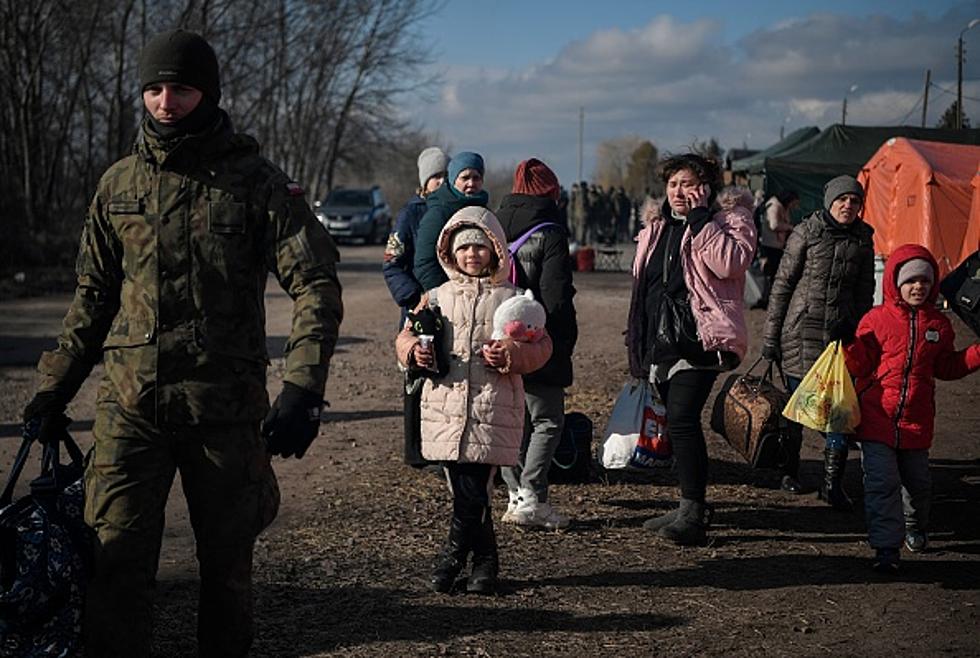 42 North Showing Love For Ukraine With New Beer Project
AFP via Getty Images
The Russian invasion of Ukraine is in to the second week and as the world watches, the support is growing. From just about every corner of the globe, people are sending money, prayers and hope that the horrific attacks will end. Here in Western New York, there is a new beer that is being promoted and the proceeds will be used to back the Ukrainian efforts.
It has been hard to watch and understand why this continues to happen and only seems to be getting worse. Most people ask "how can I help"? At the very least, we can pray that the atrocities end and also give what we can. Here is a great opportunity.
Western New York Home Is A Outdoor Lover's Paradise
An amazing home for sale in Youngstown is everything an outdoor lover dreams of in a home.
Best Places For Corned Beef & Cabbage Lovers In WNY
Top Places To Karaoke This Week 03/07-03/12
If you are looking to karaoke, here are 8 places that are holding a karaoke night this week in Western New York.