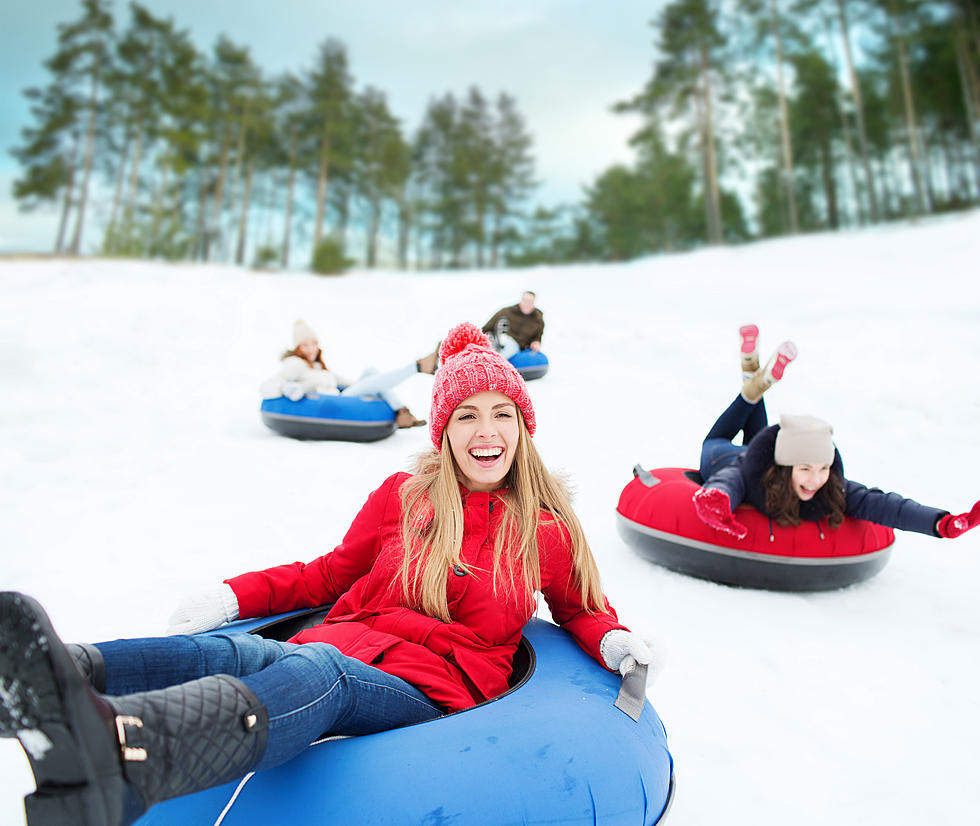 The 10 Best Snow Tubing Hills In Western New York
dolgachov
If it's been awhile since you've been sledding, it might be time to get back out there.  The good news is, we have plenty of places to go.
People will tell you that sledding is just for kids.
Why?
It really can be fun for kids and adults alike.  Now, that's not saying that you won't be sore the next day.  That's not saying that you won't get tired climbing the hill.  But it's good for you.  It's outside.  It's exercise.  And again...it's fun.
Listen to Brett Alan while you're On The Job from Mon-Sat 10a-3pm
We always went to the same place when I was a kid.  Of course, climbing that hill as a kid was a little easier, but we went back not long ago to celebrate my niece's birthday and we had a blast! Most of the adults stayed on the hill longer than the kids did!
If it's been a while since you've grabbed a sled or a tube and hit a hill close to you, here are 10 places that you can go that will give you that thrill and remind you what it was like to be a kid again.  Check with your doctor then gather up the kids and head out!
And if it's the climb that keeps you away from sledding think about a place like Holiday Valley.  They've actually got a conveyer that will carry you up the hill and all you have to do is stand there!  They even provide the tubes for you.
10 Thrilling Sledding Hills You Need To Try In WNY
10 Things Parents Need To Do in Front of Their Kids
A lot of parenting advice tells us what our kids should be doing. But what about parents? Here are 10 things you should let your kids see you doing.
Best Places To Raise Families In WNY
23 Playgrounds You Have To Visit in Buffalo and Beyond
The Best Trails To Hike With Kids In WNY
Need great places to take the family to hike or walk in Western New York? We found a few of the best according to WYRK listeners!