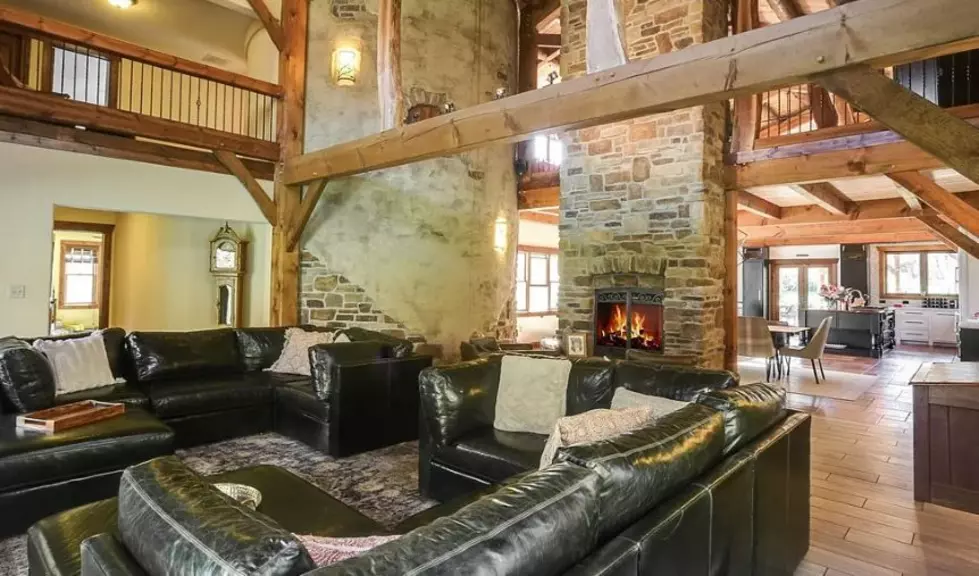 $1.5 Million Dollar Orchard Park Home Perfect Place To Spend A Buffalo Winter
Photo Credit: Zillow
Snow is in the forecast and winter is around the corner and you will soon have to hunker down and spend some time inside so wouldn't you want to be in the perfect spot?
Feel Good Mornings With Dave Fields Mon-Fri 6am-10am
Sure, this spot might take some extra funding since the home is currently listed on Zillow for $1.5 million dollars, but it might be worth it.
What do you really need to enjoy winter here in Western New York? You need a place that offers plenty of space so everyone in the family has room. You need a place that is cozy with plenty of fireplaces. You need a place that has room outdoors so that the family and friends can roam and enjoy mother nature.
Well, this home has it all. There are several fireplaces, plenty of space, and even a small lake on the property that can be enjoyed in the winter and summer.
This home in Orchard Park has over 5800 square feet of living space, five bedrooms, and four bathrooms.
It even comes with a massive 1400 square foot guest house that has its own fireplace so if you need to get away, there is a perfect place to do that.
The main house is absolutely gorgeous. The main focus point of the home is a castle-like spiral staircase that will be the talk of any conversation. The open living space is perfect for all your needs during those cold winter days and plenty of room when the warm day come back to Western New York.
Orchard Park Home Perfect Place To Spend A Buffalo Winter
Winter will soon be here and if you want a perfect place to spend the winter, this home for sale in Orchard Park is the perfect place to spend your winter.
$2.5 Million Dollar Mansion In Buffalo Has Everything You Need
Many times in life you get what you paid for and with this newly listed manison for sale in Buffalo, you definitely get your $2.5 million dollars worth of value.
2 Million Dollar Western New York Has One-Of-A-Kind Addition
When you buy a home you are always looking for some extras, this home in Clarence has a one-of-a-kind addition.