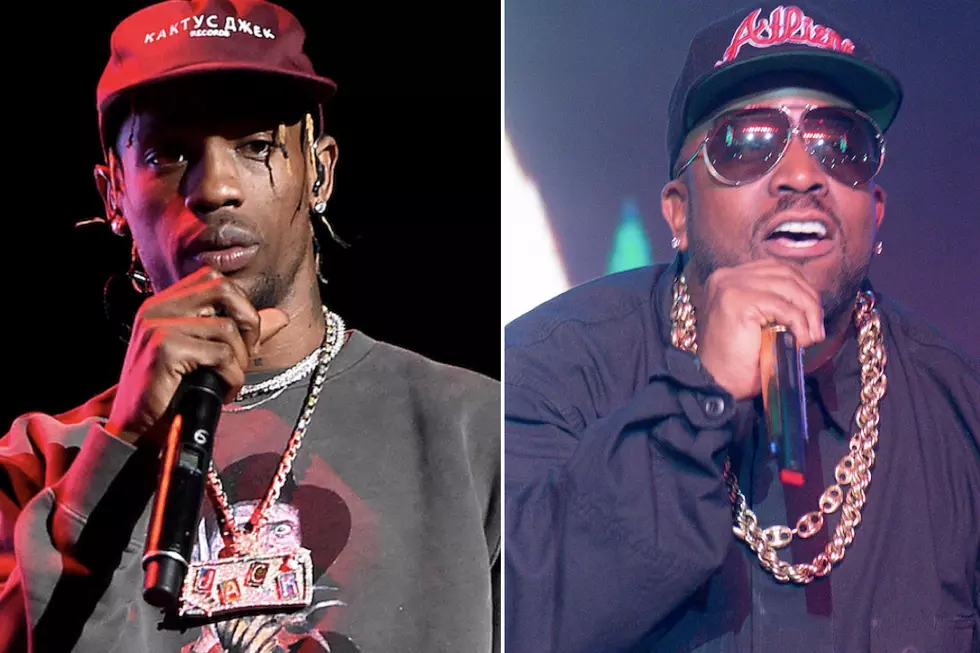 Travis Scott, Big Boi Confirmed to Perform at 2019 Super Bowl
Kevin Winter / Marcus Ingram, Getty Images (2)
And for those of you hoping that OutKast will reunite and perform on football's biggest night, well, half of your wish was granted. Rapper Big Boi has been tapped to perform at the halftime show as well.
Prior to the lineup announcement, Scott requested that the NFL make a joint donation to an organization that's fighting for social justice as a requirement for his performance, according to Billboard.
Initial news of Scott performing at the 2019 Super Bowl was met with heavy criticism from the hip-hop community, who are boycotting the NFL in support of Colin Kaepernick. The quarterback was seemingly blackballed from the league for his kneeling protests during the playing of the national anthem in 2016. He hasn't been picked up by a franchise team since being a free agent in 2017.
Rev. Al Sharpton has been an outspoken critic of Scott performing at the 2019 Super Bowl. "I think anyone that goes into the halftime show is in effect directly violating those that want to raise the question that the NFL should come to terms with what they have done and what they continue to do with Colin Kaepernick and those who protest on criminal justice issues," he said.
"You can't tell people to stand for those who take a knee and don't go to the game, then say but somebody should perform there and entertain," Sharpton added. "I think you can't have it both ways. You can't help people market something and then turn around and say you agree with what people are protesting."
The Super Bowl LIII will take place on Feb. 3 at the new Mercedes-Benz Stadium in Atlanta.
30 Albums That Will Make You Appreciate Hip-Hop