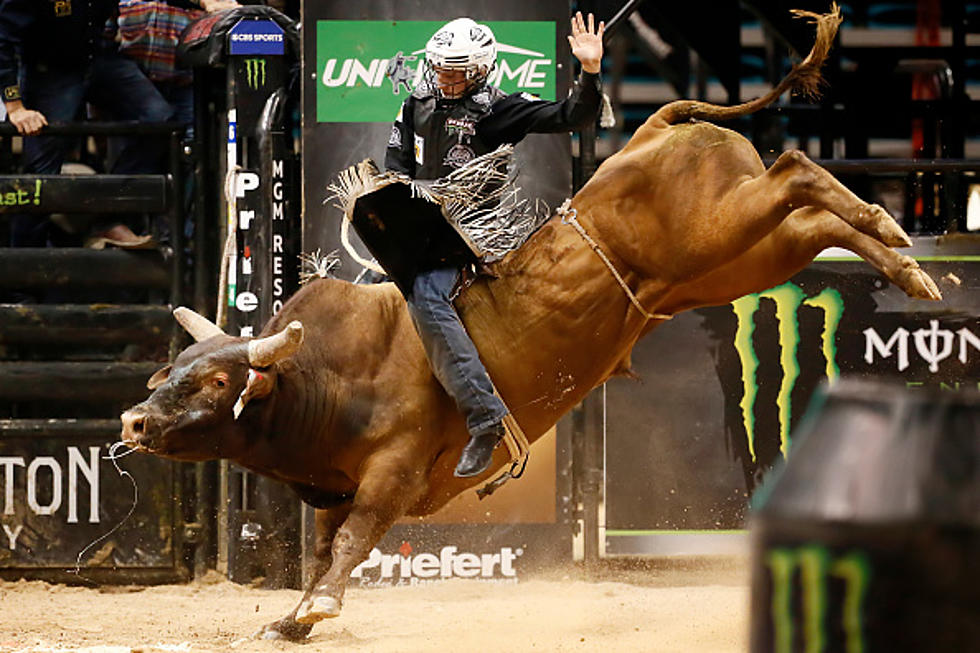 There Is A Rodeo In Alden Every Saturday
Icon Sportswire via Getty Images
This is pretty amazing and something that I had no idea that was happening until a listener pointed it out. There is rodeo action every weekend in Western New York!
According to the informative poster that was sent to us, the series will continue through September 4th.
There will be a special addition to the series on Independence Day weekend. That weekend is known nationally as Cowboy Christmas because of the amount of rodeos that are available to contestants around the country and specifically here in Western New York. That weekend will also be the Ellicottville Rodeo and draws some of the best cowboys and cowgirls in the Northeast.
If you love the thrill of bull riding, you are invited to check out the "Beat the Beast" rodeo summer series every Saturday this summer at the corner of Broadway and Sullivan in Alden!
There is a requested donation of $12 for fans and kids under 5 get in free. The Cross Over The Line Rodeo Company will be providing the stock and this sure does sound like a cool, local rodeo event!
Like most events last summer, rodeo was put on hold here in the Western New York area. While it may not be something that most people see on a regular basis, there is a strong following for the sport and it draws a great crowd here. With the Ellicottville Rodeo, The Attica Rodeo and The Gerry Rodeo scheduled this year, the summer of 2021 in Western New York will be a bucking good time!
6 Fun Buffalo Adventures To Do With Dad This Father's Day
Now that we are in June, this is what we like to call Dad's month. Father's Day is coming up in a couple of weeks and while Dad has learned to act like he loves that new tie, belt, or pair of socks you got him, this year is the year to turn up your Father's Day gift-giving.
Check Out The 9 Best Patios Bars In Buffalo According To Yelp
Summer weather is here in Western New York and that means we have about 3 to 4 months to get out and enjoy it.
9 Fun Things To Do At Delaware Park