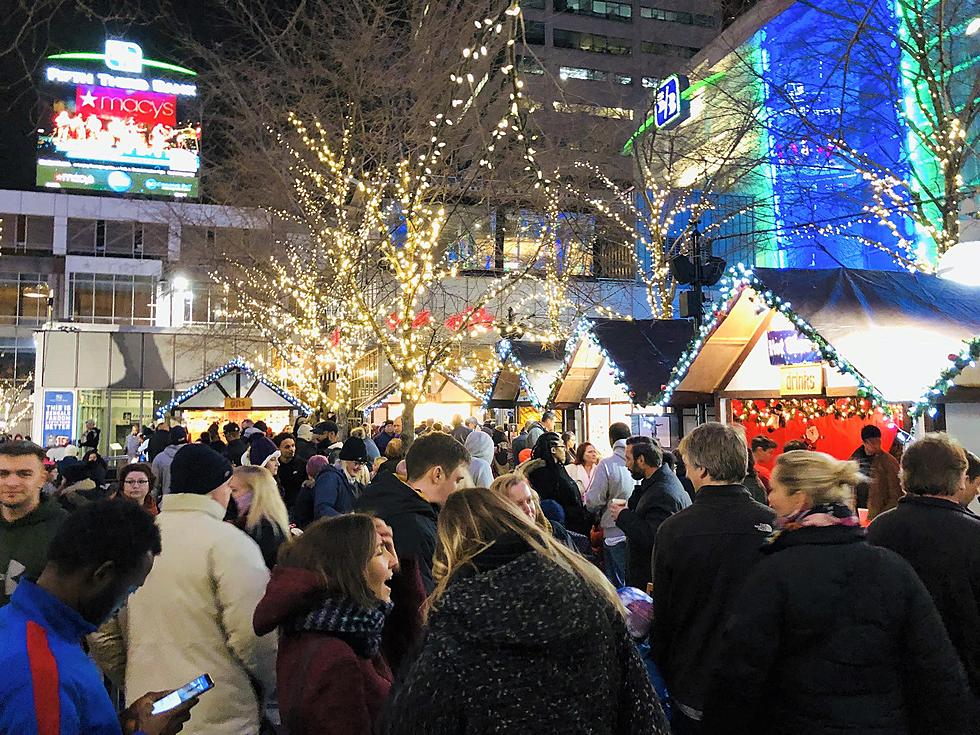 There Are 2 Different Holiday European Markets Coming to Buffalo
Yes, there are two different Christmas markets and yes, they happen to be very close to each other. Both are FREE and kids are welcomed! So, where are the Christmas markets in Buffalo 2021? Who is having the German Christmas markets this year? Here is a little sneak peak of both of them and what to know and expect.
Authentic, Outdoor European Holiday Market Coming Back To Buffalo
You're going to be sipping on your alcoholic german drink, walking through the outdoor market under the Christmas lights for a holiday experience that will turn into your yearly tradition! Santa and Mrs. Claus will be there, horse-drawn carriage rides, a beer barrel Christmas tree lighting, and local choirs.