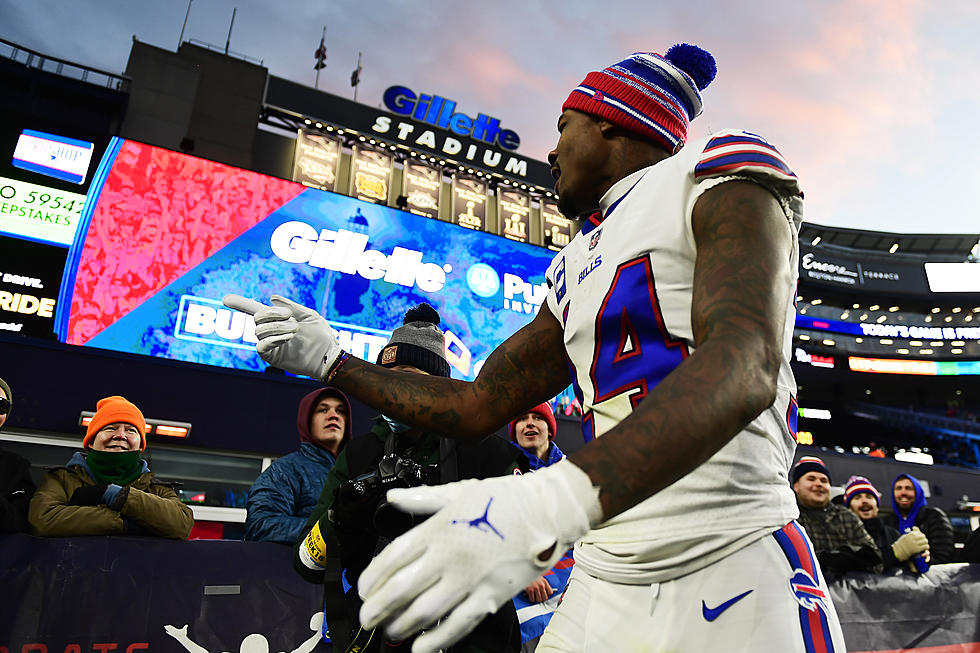 Stefon Diggs Takes a Shot at Boston on Twitter
Getty Images
Back in the '80s and '90s, it was hard to interact with famous professional athletes outside of game days. You saw them on TV doing interviews and maybe one had their own local TV or radio program.
However, over the last 10+ years, we have gotten a glimpse into athletes off of the field, court or ice with social media.
Platforms such as Twitter, Instagram and TikTok give them a chance to speak on the game or on life in general; it also gives us the fans a chance to interact with them.
Buffalo Bills wide receiver Stefon Diggs is someone who is a ton of fun to follow on social media, especially Twitter.
He isn't on there too often, but when he is, you're usually laughing or thinking.
On Thursday night, Diggs was commenting on game 1 of the NBA Finals between the Boston Celtics and the Golden State Warriors.
Diggs took a pretty funny jab at Boston.
If you have lived in Western New York long enough, then you know that Boston isn't exactly the most well liked city when it comes to pro sports teams. The New England Patriots and Boston Bruins are two of the most hated teams for Buffalo sports fans and Diggs' tweet went over pretty well with Buffalonians.
I'm sure the five games against the Patriots the past two seasons had something to do with that…
The Best Pictures of Josh Allen from "The Match"
Buffalo Bills 2022 Week by Week Schedule
KEEP READING: Here are 50 of the most famous sports goofs