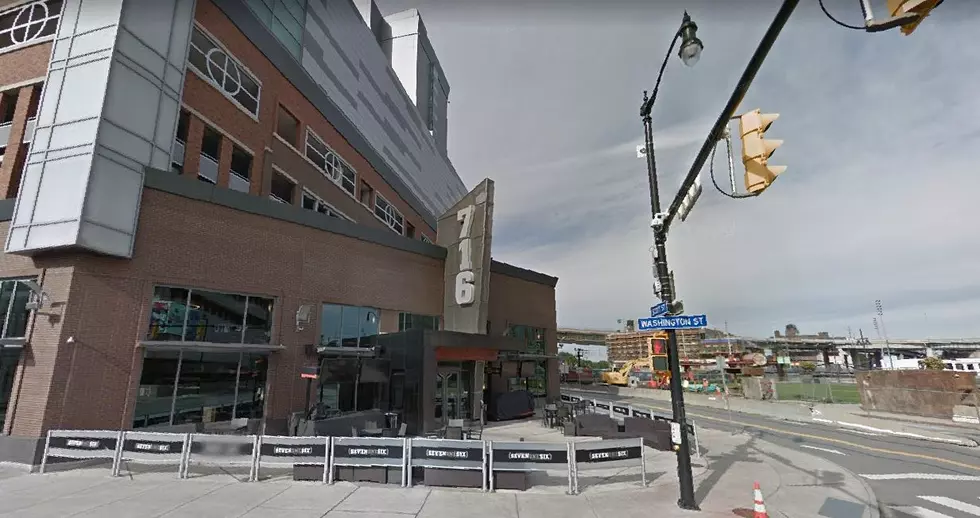 Southern Tier Brewing Co. Will Take Over (716) Food and Sport
Credit: Google Maps
Big news from Buffalo's restaurant industry on Monday afternoon, as WKBW is reporting that Pegula Sports and Entertainment will be handing over operations of (716) Food and Sport to Southern Tier Brewing Company.
The change in ownership, which was first reported by The Athletic's Tim Graham, is expected to be official Tuesday.
It's not clear what changes will take place at (716) Food and Sport with the change in ownership, b(ut hopefully, more details are known about that in the coming days.
The Peguals will still be running Harborcenter, which is the hotel and hockey facility building that (716) Food and Sport resides in.
If you're not familiar with Southern Tier Brewing Company, they were founded in 2002 in Lakewood, New York, and have their drinks sold in numerous grocery and liquor stores across Western New York. They also have locations in Pittsburgh, Cleveland, and Charlotte.
(716) Food and Sport have been closed since the pandemic began. There's no word on when they will reopen, but this change will without a doubt make Western New York residents interested in how the restaurant and bar look in the future, with this change in ownership.
(716) Food and Sport first opened in 2014 and has been a popular spot for fans who attend Sabres games, although that hasn't happened since early 2020 (before the pandemic began). It's located on Scott Street in Buffalo.
Eager to see exactly what the future holds for (716) with Southern Tier Brewing.
Read more here.
10 Breweries in WNY That Are Underrated
Best Burgers in Buffalo