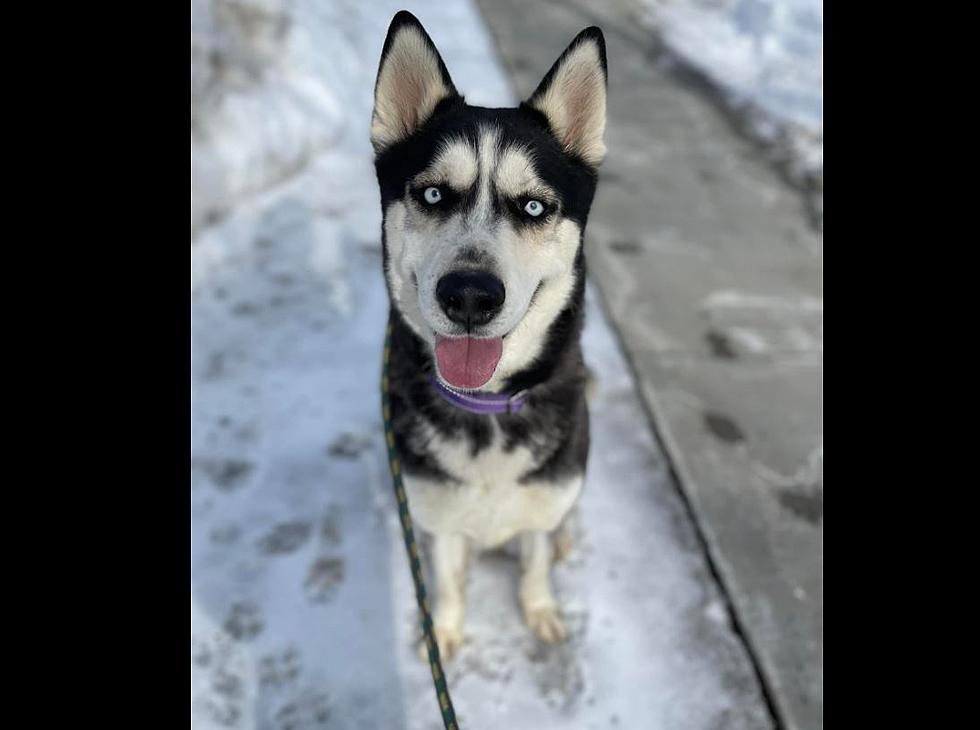 Adorable Siberian Husky Needs Home at Buffalo Animal Shelter
Credit: City of Buffalo Animal Shelter
If you have ever been to an animal shelter here in Western New York, then you likely know just how many dogs are there. Dogs that you honestly can't believe found their way into an animal shelter.
The SPCA Serving Erie County and the Niagara SPCA do wonderful work, helping these dogs, and other animals, find loving homes and caring for any injury or emotional scarring they may have endured.
The City of Buffalo Animal Shelter is also a great place to find a lovable dog, and that's the case for one dog that the shelter is asking help from the public, in order to get him adopted.
According to their Facebook post, Jaxon is a gorgeous Siberian Husky who needs a forever home. He's super friendly, but needs a family who can help with his separation anxiety and food allergies.
Jaxon is so adorable!
Jaxon looks so adorable. Siberian Huskies are a breed of dog that many people would love to own, so it's shocking that Jaxon is at a shelter, especially since he's so friendly.
Separation anxiety is a tough challenge. That's a challenge my fiancée and I faced in 2018 when we adopted our pit bull/beagle mix, Odessa. It took a few weeks at least for her separation anxiety to go away, so I know the same can be done for Jaxon.
Hopefully, Jaxon will get a loving and caring home this week and we're happy to help him out!
RANKED: Here Are the 63 Smartest Dog Breeds
Does your loyal pup's breed make the list? Read on to see if you'll be bragging to the neighbors about your dog's intellectual prowess the next time you take your fur baby out for a walk. Don't worry: Even if your dog's breed doesn't land on the list, that doesn't mean he's not a good boy--some traits simply can't be measured.
LOOK: Here are the pets banned in each state
Because the regulation of exotic animals is left to states, some organizations, including The Humane Society of the United States, advocate for federal, standardized legislation that would ban owning large cats, bears, primates, and large poisonous snakes as pets.
Read on to see which pets are banned in your home state, as well as across the nation.
LOOK: The least obedient dog breeds