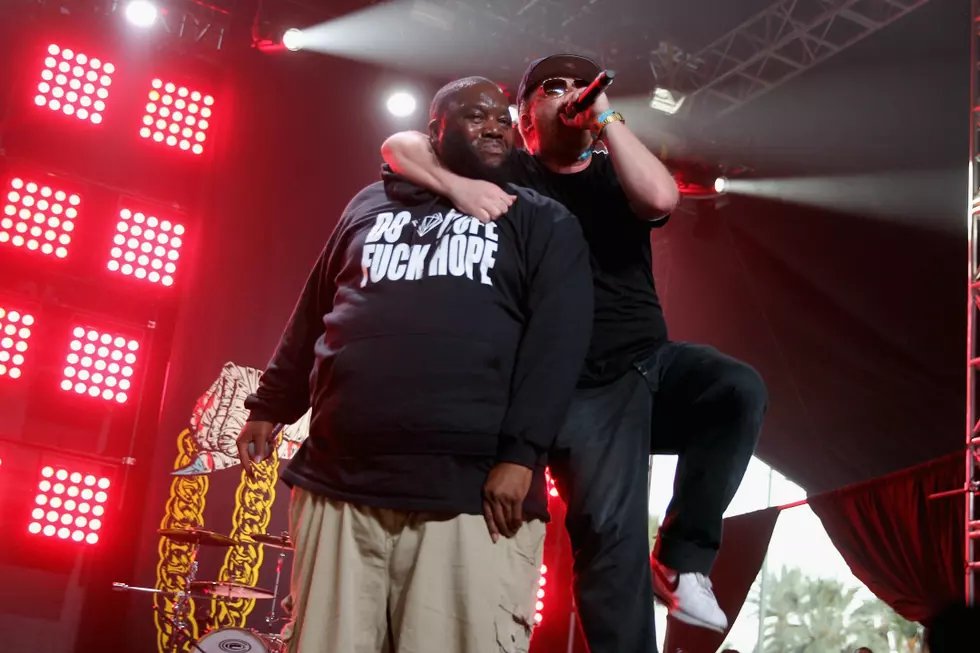 Run The Jewels Have a Line of Craft Beers Named After Their Songs
Karl Walter, Getty Images
One of hip-hop's most popular independent acts, Run The Jewels always do things a little differently, so with the duo getting into the alcohol game, it should come as no surprise they're taking the craft beer route.
This month, RTJ will release their second craft beer, Panther Like a Panther Stout. A collaboration with craft breweries Interboro, Pipeworks and J. Wakefield, the beer is titled after the song of the same name.
Along with the Panther Like a Panther Stout, the "Call Ticketron" rappers will also introduce new beers throughout the year including Legend Has It Pilsner in April and Down Double IPA in October. The drinks follow the last year's release of Stay Gold IPA.
Killer Mike and El-P will also be holding special releases for the beers and shared the dates on Twitter. "RUN THE BREWS! We're teaming up with @InterboroNYC, @PipeworksBrewin, and @jwakefieldbeed to release 3 versions of Panther Like A Panther Stout. Come out and drink some," read a tweet.
While Run The Jewels has no problem selling out their own shows, the duo is teaming up with an unlikely artist for their next tour. Beginning on March 1, RTJ will be joining singer Lorde for select dates on her Melodrama World Tour. Killer Mike and El-P will join the singer for stops in St. Louis, Mo., Kansas City, Mo., Seattle, Wash., Columbus, Ohio, Duluth, Ga. and more.
Check out the Panther Like a Panther logo and RTJ tweets below.
Check Out the 2018 Hip-Hop Music Festivals You Need to See