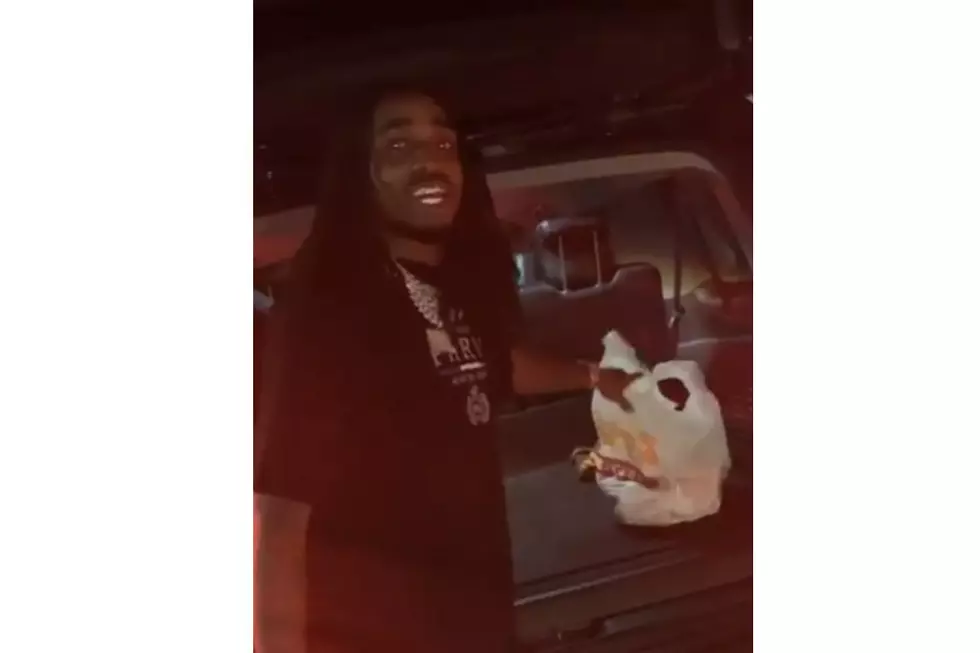 Quavo Is Selling Popeyes Chicken Sandwiches for $1,000 a Piece
QuavoHuncho via Instagram
Popeyes' new chicken sandwich is all the rage at the moment with countless memes, ongoing online debates with Chic-fil-A enthusiasts and endless lines wrapped around the building to prove it. The Migos' Quavo has found a way to capitalize off the demand. On Friday night (Aug. 23), the Atlanta rapper announced he was reselling the sandwiches, which retail for $3.99, for $1,000 a pop.
Huncho shared the announcement from his Instagram page.
"I heard y'all boys was looking for them, they sold out everywhere," he says before opening the rear hatch of an SUV to reveal a bag of the coveted sandwiches. "I got them things going for $1,000 a chicken; $1,000 a [makes bird noise with mouth]."
He added, "I got them things by the bowl."
The video is captioned, "I G O T T H E M T H A N G S 🐔 1k A Sandwich."
It's not clear is Qua' was able to flip any birds. Juvenile seemed at least mildly interested, jokingly adding in the caption, "Let me get 4 of them thangs brrrrrrrrrr💯."
In other Quavo-related news, he along with Offset and Takeoff recently hit the studio with Meek Mill and put down a new record we should be hearing soon. The trio is also working on their Culture III album, which Offset confirmed in March is slated to be released in 2020.
See 10 Rappers' Purchases That Broke the Bank