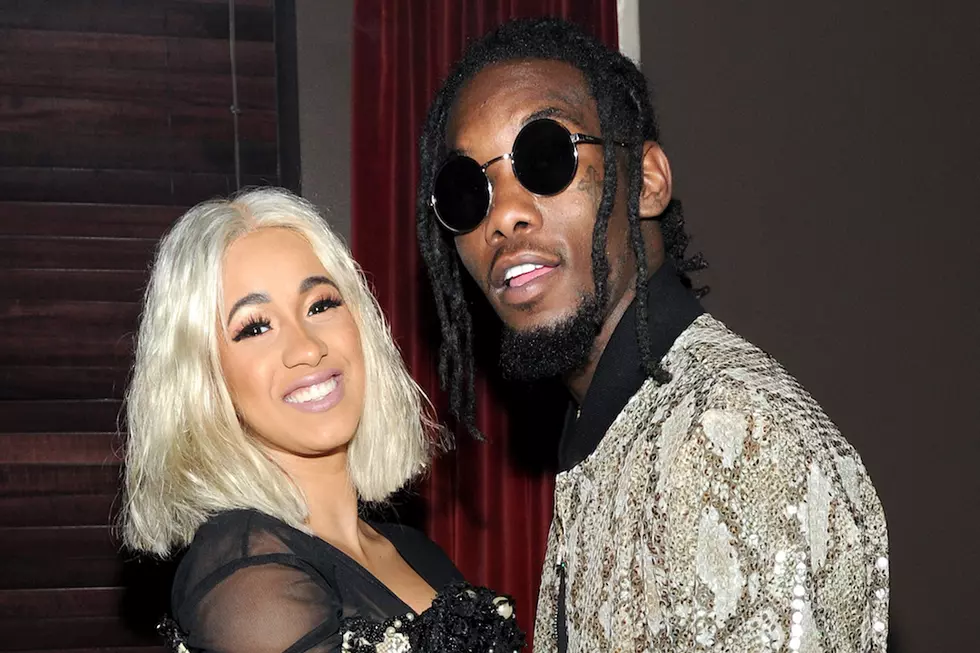 Offset and Cardi B Have Stopped Planning Their Wedding
Craig Barritt, Getty Images
Back in October, Migos' Offset proposed to his then girlfriend Cardi B during a Powerhouse concert where both artists were performing. She said yes. According to Offset, the ring cost half a million dollars. Migos had an amazing year in 2017, and Cardi B's 2018 is off to an impressive start with her killing the charts. Everything seems to be pretty perfect, right?
Wrong. Since the couple got engaged, rumors (and sex tapes) began leaking, accusing Offset of cheating on the Bronx MC. During a recent interview with Rolling Stone, Offset admitted that they weren't currently planning their wedding; however, he did not attribute the halt to the salacious rumors, simply stating: "We ain't, we ain't planning it right now," before adding. "We chilling. We don't got time for that right now."
Although it is easy to believe both parts of the hip-hop power couple are insanely busy, it's harder to think this has nothing to do with Offset's alleged infidelity. Cardi addressed the rumors during the Hip-Hop Holiday Festival back in December, insisting "I let a n----a know, you do that shit again, you gon' lose your wife." But her tune changed when confronted by a fan about her relationship troubles, responding: "Right or wrong? No it's not right for a nikka to cheat...But what you want me to do? Go f--- me another nikka? Start all over again and get cheated on again? This shit happens to everyone. People handle they relationship different soo."
In the same interview, Offset gushed about his relationship. "She is real solid, came from where I came from, did what I did. She's herself, man. I seen her develop from the trenches all the way up, and I like how she did it," he said. "I respect her grind as a woman. She came to the game with some gangsta shit. I like that. I fuck with her. That's my baby."
Will Offset and Cardi B's wedding ever come to fruition? Only time will tell, but we wish them the best.