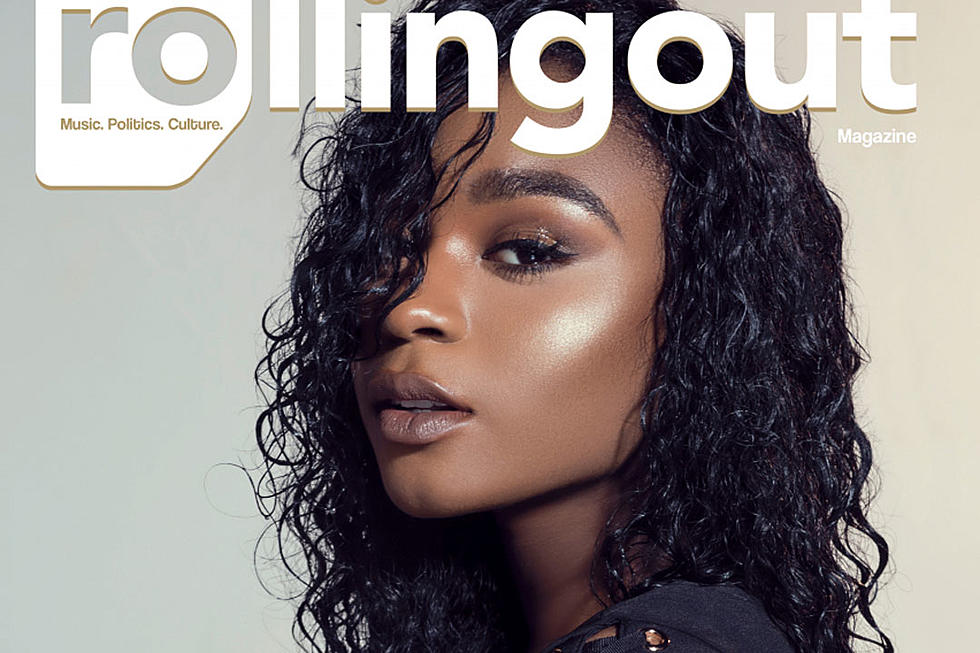 Normani Kordei Describes Her Solo Sound, What's In Store for Fifth Harmony
DeWayne Rogers, Rolling Out
Maybe. Normani is somewhat tightlipped about her impending solo efforts — she whetted fans' appetites with promising Drake and Solange mashup covers in December and January — but she discussed what that'll sound like, as well as what's in store for the future of Fifth Harmony, in an interview with Rolling Out magazine.
When asked how her solo music will differ from that of the group, Normani said, "I'm actually really excited to figure that out," and that "it's definitely more R&B and more soul because we're generally pop [and] urban. But I definitely have more soul than I've been given the opportunity to showcase and offer."
Perhaps in a reflection of what she's gleaned from her time with Fifth Harmony (the group voiced frustration over their limited creative input during a 2016 Billboard profile), Normani added, "I kind of have to take pieces of myself to fit what it is that radio wants."  Hit us with the unadulterated Normani-ness! It's time! We can handle it!
She continued, "I just feel like I haven't been able to showcase my full potential. I hate the fact that people can judge based on something that isn't fully given to them. Like this isn't the full product. This isn't all I have to offer, so don't judge based on this little piece of what you're given. I have so much in me that people don't even know, and I can't wait to offer it to them."
Despite the solo efforts Normani's got percolating, she maintains Fifth Harmony is "the number one priority, and that it "definitely helps when you have your mom on the road; I can't imagine doing this without her. She keeps me grounded and she keeps me sane."
"I feel like 2016 was definitely a great year," Normani said of the period that saw their biggest hit to date with "Work From Home," "and we kind of escalated and started moving up, but I feel like we haven't actually reached our full potential yet. I feel like in this year, it's definitely going to happen."
Read what Normani has to say on how DWTS came about, Fifth Harmony's group dynamic and the (lack of) Internet-fostered competition among the girls over at Rolling Out.
Fifth Harmony's Best Live Moments