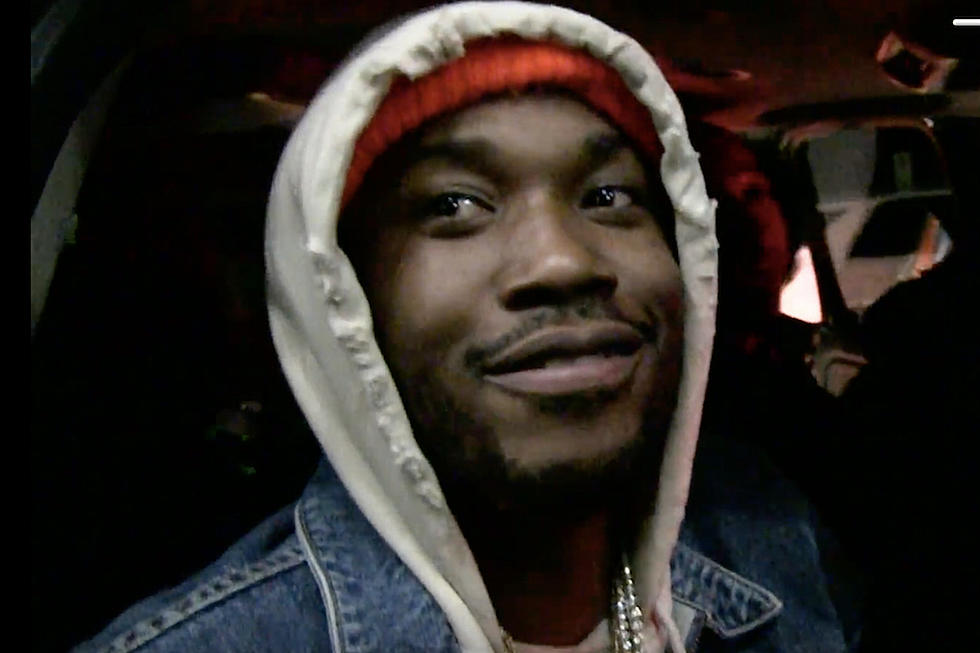 Meek Mill Plays Drake's 'Back to Back' for 'Motivation' [VIDEO]
YouTube
Meek Mill hasn't let his 2015 beef with Drake get too far from his mind. The Philly rapper posted on his Instagram Friday (May 26) that he still bumps Drake's "Back to Back" diss track "for motivation."
In the clip, Meek is driving a Lamborghini with the song playing. Drake's "Back to Back" became a chart hit while Meek's response withered.
"I ain't think it was no shit that people was gonna be like 'You got killed,'" Meek Mill told Taxstone in 2016. "I thought it was hot. I wasn't thinking it was no shit that's gonna — Like when we shoot at niggas, you gotta shoot a nigga through the heart. When you wake up … and you looking in the mirror you hearing what the nigga told you. That's some shit about yourself that you can't even deal with. That's how we battle where we come from. What was the shot that hit me?"
In other Meek Mill news, it was reported this week that the Philly rapper is being sued for a shooting that took place following his concert back in December 2016 Oakdale Theatre in Wallingford, Connecticut.
In the incident, two people were killed and two were injured. Now, family members of Travis Ward, one of the men who died in the shooting, are suing Meek and the venue, alleging that neither party provided proper security at the show, according to the Hartford Courant. Nathan Mitchell, another man injured in the shooting, is also a party in the suit.
You can watch the clip of Meek bumping Drake's track above.
Listen to Drake's "Back to Back"
What's Beef? 10 Hip-Hop Twitter Feuds