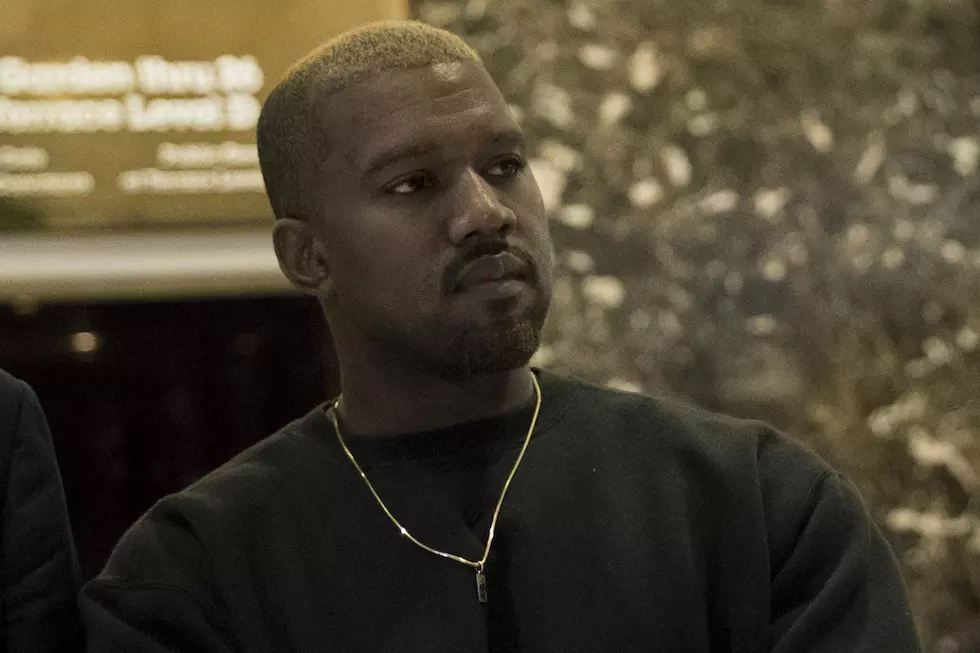 Kanye West Deletes His Instagram and Twitter Pages After Launching Kids Apparel Line
Drew Angerer, Getty Images
Kanye West is no longer messing with social media. The mercurial rapper-producer abruptly deleted his Twitter and Instagram account for no apparent reason.
Complex reports that fans noticed that his @kanywest handles on social media has mysteriously disappeared on Friday (May 5), which is the same day he launched his kids clothing line with his wife, Kim Kardashian. More on that later.
This isn't the first time Yeezy has 86'd his Twitter and Instagram pages. He usually restores them if he has to promote something like an album or a major project. Honestly, West hasn't been tweeting on his Twitter account or posting photos on IG in quite a long time. So is he over social media? Time will tell.
Meanwhile, Kanye and Kim launched their children's apparel line called, The Kids Supply on Friday afternoon (May 5). The collection reported is inspired by Kim's hometown of Calabasas, Calif.
E! News points out that the couple's children's line is very expensive. Among the items in the collection include a Calabasas-inspired bomber jacket, which is $240, a thermal sweatshirt at $55 and the least expensive item, a choker, is only $22. We also noticed a cool camouflage-inspired hoodie and jogger set that cost $125. Just think of the clothing line as Yeezy for kids.
If you are interested in copping some gear for your children, head over to thekidssupply.com
Kanye West to KRS-One: The 10 Most WTF