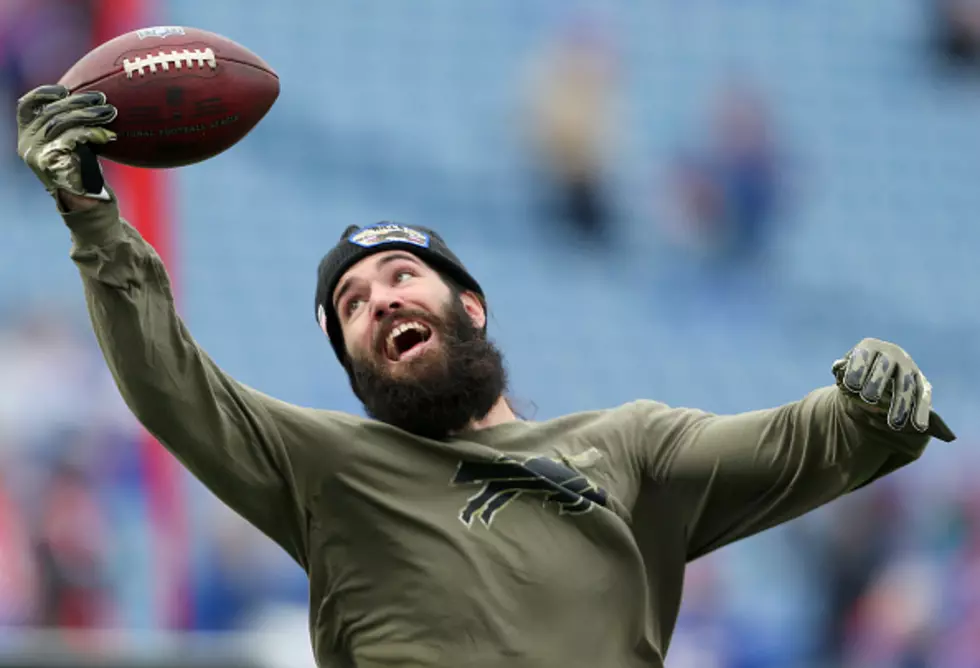 Report: Buffalo Bills Release Fan Favorite In a "Procedural Move"
Getty Images
The Buffalo Bills ended mandatory minicamp after Wednesday's session; one day earlier than it was originally scheduled, which was through Thursday.
The next time the Bills will take the field will be on Sunday, July 24th at St. John Fisher College in Rochester (Pittsford to be exact).
It will be the team's first training camp at St. John Fisher College since 2019.
The Bills will have plenty of talent entering camp that will end up being what are known as camp casualties, since the roster is so deep and there will simply not be enough space. The wide receiver position is one of those deep positions for Buffalo.
One of those wide receivers was actually released today, in what is leaving many Bills fans confused.
According to a report by WGR radio's Sal Capaccio, the Bills will release wide receiver Jake Kumerow in what is being described as a "procedural move."
The plan is to re-sign Kumerow.
What's interesting is it's June and when you think of moves like this (which are not common anyway), they happen around the start of free agency or before the start of the regular season.
Doing a move like this just after minicamp and when the Bills by all accounts have room under the cap, it makes you wonder.
The good news is that Kumerow will likely be back tomorrow.
He caught two passes in 2021 and one pass in 2020. He briefly left the Bills and was signed by the New Orleans Saints at the end of 2020, but soon found his way back on the roster in 2021.
Kumerow figures to make the 53-man roster, but he's not a guarantee; simply because of how deep the wide receiver room is now.
Stefon Diggs
Gabriel Davis
Jamison Crowder
Isaiah McKenzie
Khalil Shakir
Jake Kumerow
Tavon Austin
Isaiah Hodgins
Tanner Gentry
Neil Pau'u
Hodgins and Gentry might have decent chances with other teams, but they're likely to be cut or cut and be put on the practice squad this summer.
Bills Players Who Could Be Surprise Training Camp Cuts
Here are five players who could be "surprise" training camp releases in 2022.
Bills Lover's Dream House For Sale & It's Not Even In Buffalo
KEEP READING: Here are 50 of the most famous sports goofs