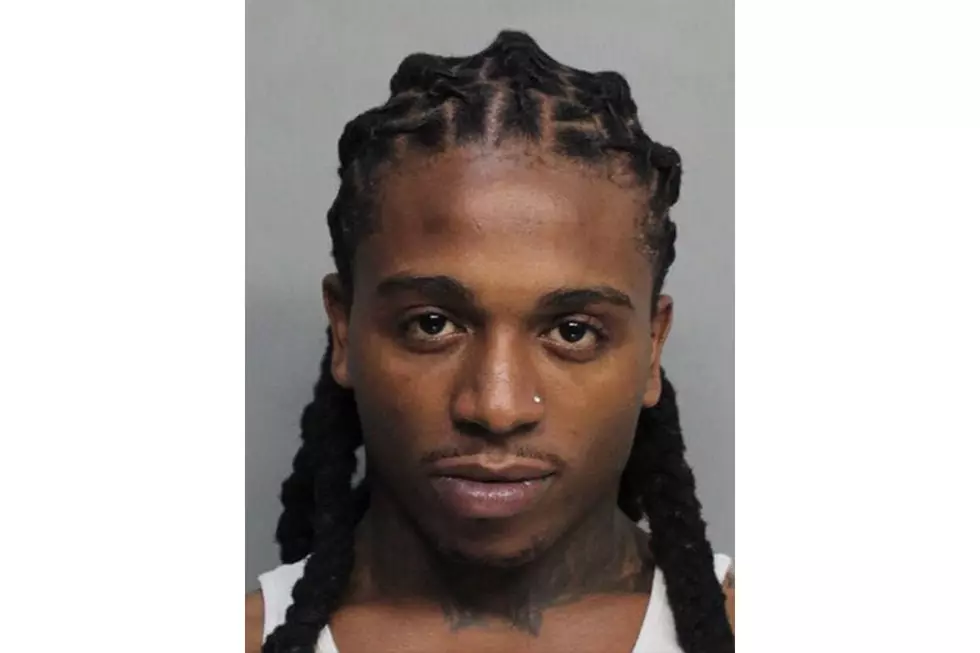 Jacquees' Miami Arrest Charges Dropped After Officers No-Show in Court
Miami-Dade PD
The seven police officers involved in the March 21 arrest were scheduled to show up to court on Tuesday (July 31), but according to a rep for the Miami-Dade State Attorney's Office, only one of the officers was present. As a result, prosecutors were forced to drop the case, TMZ reports.
According to police, the singer was arrested for allegedly driving without a seat belt, refusing to obey a police officer and disorderly conduct. In footage from the arrest, Jacquees could be seen having his arm yanked by an officer as they took him to the police car.
Following the arrest, Jacquees spoke out against what he says was a use of excessive force. "The excessive force used during my arrest for not wearing my seatbelt was ridiculous, however, at this time I have been advised not to speak on the situation and to allow my legal representatives to look at the situation and just handle it however they feel is necessary," he said.
The singer's lawyers, Nina Tarafa and Ricardo Corona, also released a statement after his charges were dropped, calling the arrest unfortunate but saying they're happy justice was finally served.
With his legal issues now behind him, Jacquees can get back to music. On Tuesday, the singer appeared in Wale's latest video for their collaboration, "Black Bonnie." The R&B crooner also recently joined Kirko Bangz and Tory Lanez on the song "Work Sumn."
Check out bodycam footage from Jacquees' time in jail below.
See 33 Rappers With Wild Neck Tattoos