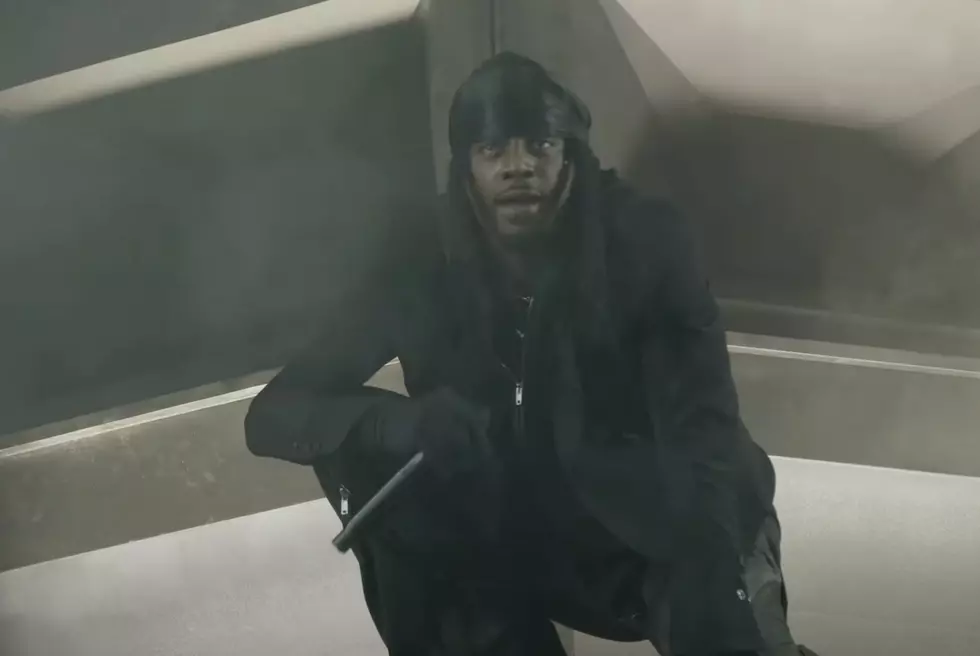 Playboi Carti Rolling Loud California Performance Cut Short After Crowd Jumped Over Barricades
Rolling Loud/YouTube
Playboi Carti's performance at Rolling Loud California was abruptly cut short.
According to a Daily Breeze report, published on Saturday (March 4), Playboi Carti's show at the 2023 Rolling Loud California music festival was cut short after a rowdy crowd hopped over the barricades. The Whole Lotta Red creator was three songs into his set when the incident happened.
The news website reported that Carti's energetic performance caused many people to start moshing and hurdling over the barriers. It prompted the "Magnolia" rapper to stop the show and tell the crowd to step back. He was soon escorted offstage.
Then, Tariq Cherif, co-creator of Rolling Loud, grabbed the microphone and announced: "The crowd needs to calm down, and anyone who jumped over the barricade needs to walk out, or we will shut this thing down."
The shutdown reportedly lasted for 30 minutes and cut into Carti's set time. Nevertheless, the Atlanta rapper was able to resume his set for an additional 30 minutes. During his performance, Carti premiered an unreleased song, which you can watch below.
After the show, Carti's tour DJ, Swamp Izzo, jumped on Twitter and shared a Genius annotation which features the song is tentatively titled "Rockstar."
Playboi Carti will embark on a festival run this summer. The ATL rapper is scheduled to perform at the 2023 Rolling Loud Portugal festival on July 6. Then hit the Wireless Festival in London, England on July 7.
Watch Playboi Carti's Full Concert Set at 2023 Rolling Loud California Below
See Rappers You Didn't Realize Were Related