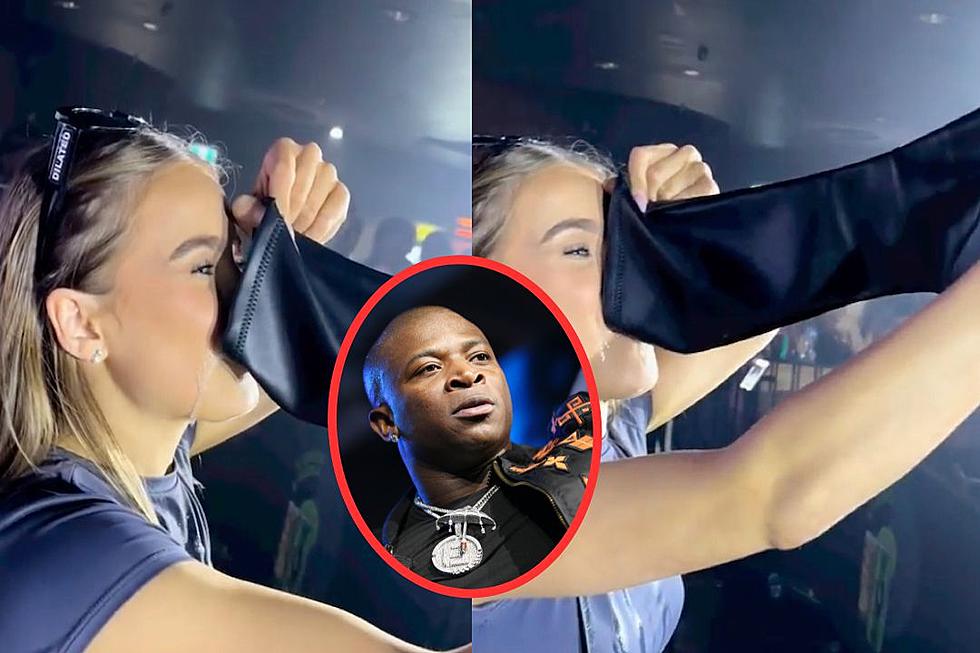 O.T. Genasis Pours Champagne Into a Fan's Boot and She Drinks Out of It
otgenasis/Instagram/Phillip Faraone/Getty Images
Fans will do the craziest things onstage for their favorite hip-hop artist. Recently, O.T. Genasis convinced a person to drink champagne from her own boot.
On Friday (May 5), O.T. Genasis shared a video on his Instagram account of himself performing a show in Australia. In the clip, which you can watch at the bottom of the post, the "Everybody Mad" rapper is onstage with a woman who is willing to drink champagne from her boot in front of a large crowd.
O.T. first complimented the young lady on her blue eyes before he tells her, "Now it's time to get dirty."
"Are you ready to get dirty," he asked the female fan, to which she responded, "Yeah, I'm ready." That's when O.T. poured a sizable amount of champagne into her boot.
The young woman drank from her boot with some of the bubbly spilling onto her tight navy-colored t-shirt. And without fail, she came, she drank, and she conquered.
An amazed O.T. said, "Wow! You are a demon! Yes-zerkee!"
O.T. Genasis seems to have the most fun when he's on the road and performing for his fans. Last month, while at a day party in Las Vegas, the 35-year-old rhymer was presented with a huge 15-liter bottle of Ace of Spades. A woman on Instagram, @snow_dope, filmed the moment when a TAO employee presented the gigantic gold bottle to O.T.'s table. The champagne bottle looked to be no taller than a child.
According to reports, the 15-liter Ace of Spades bottle cost $150,000, but in the video, O.T. Genasis said that he didn't buy it. There's no word if he did or if it was gifted to him. See for yourself below.
Watch O.T. Genasis Get a Australian Fan to Drink Champagne Out of Her Boot Below
See Questionable Lyrics That Got Rappers in Trouble