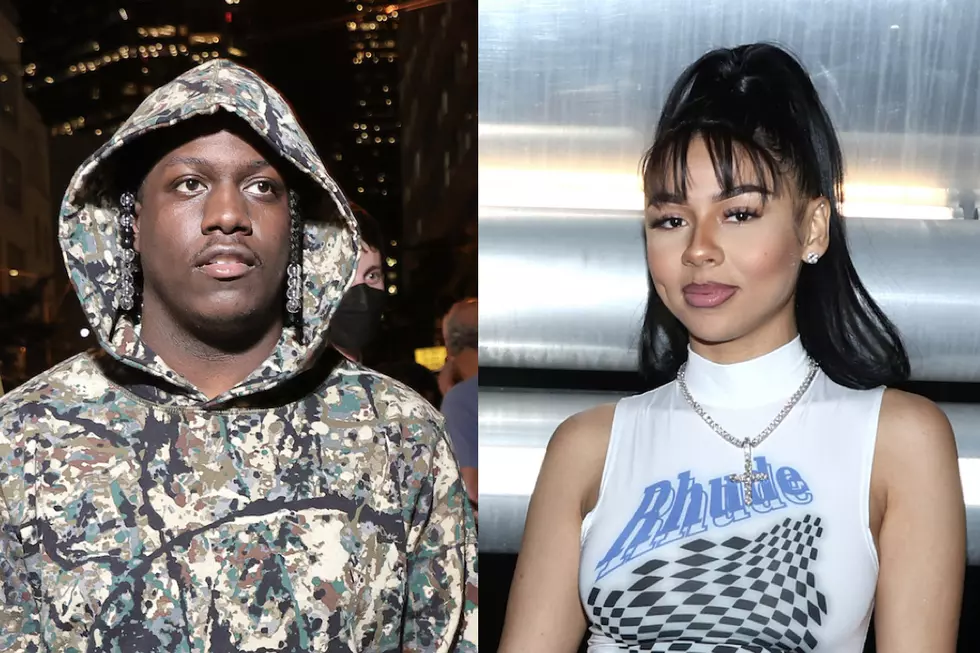 Lil Yachty Addresses Mariah The Scientist Dating Rumors, Mariah Responds – Report
Michael Loccisano/Steven Simione/Getty Images (2)
Lil Yachty has had enough of the rumors that involve himself and any connection to singer Mariah The Scientist.
On Saturday (March 4), Lil Yachty jumped on his Twitter account to shut down rumors that he is to be blame for Mariah The Scientist "flunking out" of school. It started when a fan retweeted a photo of Mariah flipping the bird with two fingers and writing, "How you go to school to be an anesthesiologist and ended up flunking out bc of Lil Yachty."
For those who may not know, Mariah was attending St. John's University in New York on a biology scholarship when she decided to drop out and pursue a career in music. However, many fans believed she quit college because of her rumored relationship with Yachty.
In a series of tweets that have since been deleted, Yachty felt that fans were "trying" him over Mariah and questioned why the singer, who is currently Young Thug's girlfriend, doesn't clear up the matter about him being blamed for her leaving school.
"Lol why do y'all keep trying me over this woman.. I been [quiet] for so long but plz stop making up this weird ass false narrative," he continued. "& me and Mariah wasn't dating at the time....... again!!!! Only time ima say this. Leave me out of it!"
"& the fact Mariah just let all these lies go on is weird to me," he tweeted. "Y'all really be on d**k about s**t y'all no nothing about...go touch grass."
When a fan responded by alleging that he got one of Mariah's friends pregnant, Yachty denied that the other woman and Mariah were friends.
"This is also just not true. Lmao they were never friends.... EVER never met. Rarely ever had a full conversation. [They] just followed each other... U [censored] R WEIRD!!!!!!!!!!!"" he tweeted.
Mariah The Scientist caught wind of Yachty's tweets and warned him that she's ready to spill all the tea and she even called him by his real name, Miles.
"I know a n***a ain't having sum 2 say bout sum I don't ever speak on," she tweeted. "Miles u got to be dizzy I will air u out on this b***h."
It's clear Yachty has had enough.
See Lil Yachty's Tweets Addressing Mariah The Scientist Rumors Below
See the Definitive List of Bizarre Tweets From Rappers