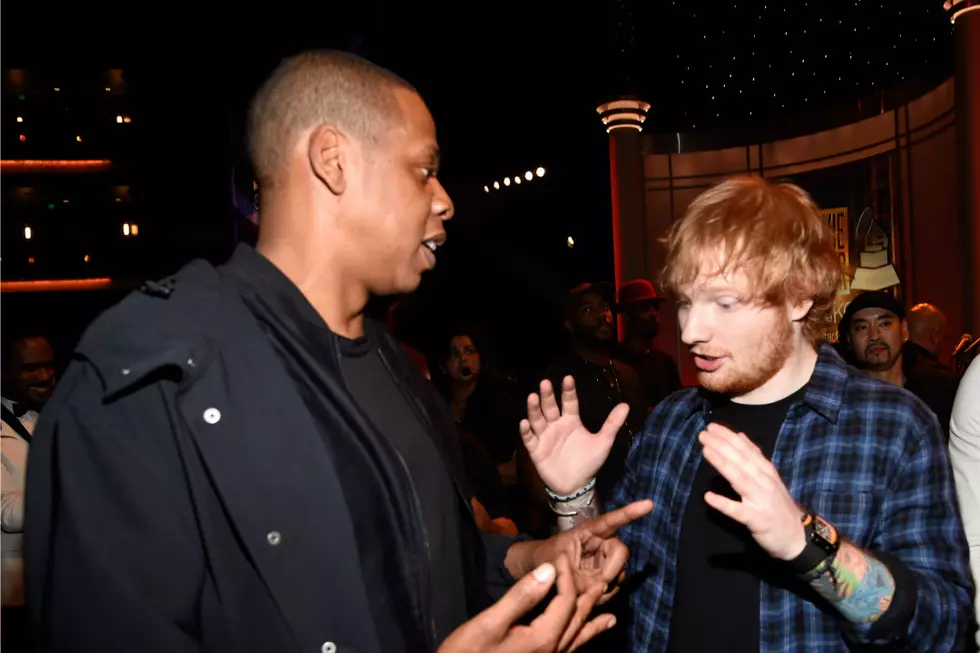 Jay-Z Turned Down Request to Be on Ed Sheeran's 'Shape of You'
Kevin Mazur/Getty Images
Jay-Z missed out on a chance to be on one of the biggest songs in streaming history, Ed Sheeran's "Shape of You," after Hov "respectfully" declined the request.
On Tuesday (March 28), Rolling Stone shared its latest cover story interview with the British singer-songwriter who spilled the tea on his ill-fated attempt to get Hov on his 2017 hit song.
"We were in touch," Sheeran told RS of his pursuit of a Jay-Z 16. "I sent him the song, and he said, 'I don't think the song needs a rap verse.' He was probably right. He's got a very, very good ear. He usually gets things right. It was a very natural, respectful pass."
Jigga may have been correct. "Shape of You," which was on Ed's 2017 ÷ album, went on to peak at No. 1 in 34 countries including the Billboard Hot 100 chart, where it stayed for 12 non-consecutive weeks. It became the first song to hit 2 billion streams on Spotify. The single won the Grammy award for Best Pop Solo Performance at the 2018 Grammy Awards. The music video has nearly 6 billion streams on YouTube.
This isn't the first time Ed Sheeran missed out on an opportunity to be on a record with Jay-Z. Back in 2019, Stormzy revealed he turned down a Jay-Z verse on his collab track with Ed Sheeran, "Take Me Back to London."
Getting a Jay-Z verse is not an easy task, especially these days. Jay-Z only appeared on a few songs in 2022 including Pusha-T's "Neck and Wrist" and DJ Khaled's "God Did."
See 50 of the Most Clever Hip-Hop Lyrics