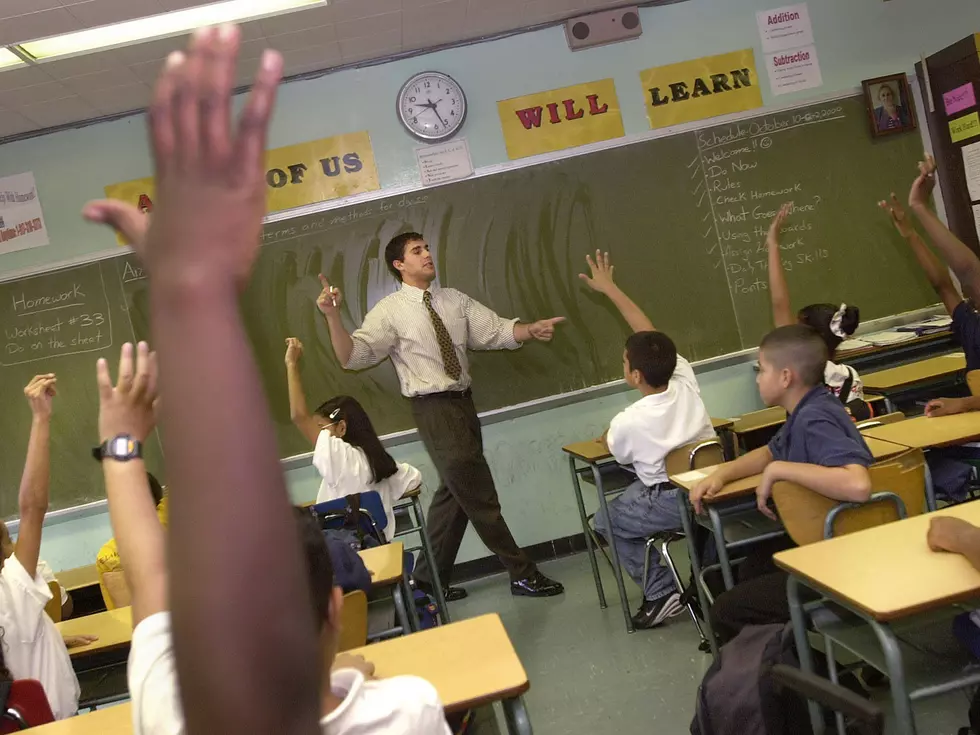 OPEN LETTER TO NEW YORK TEACHERS: No Homework Please
Getty Images
As we get ready to embark on a new school year here in New York, I am asking, no I am begging teachers to please stop giving out homework.
Feel Good Mornings With Dave Fields Mon-Fri 6am-10am
If there is one thing that we learned during the COVID-19 pandemic is that all of us need some downtime for our own mental health. We need a reset after spending the day at work.
For many kids in school, school is not the only "job" that they have. Some work part-time, some play sports or are part of a club, band, or theatre play.
Some kids don't get a break at home since their parents have work. They cook, clean, and even take care of younger siblings.
So lets give the kids a break this year. We are returning to school in the most normal way we have since before COVID-19 and these kids need a break. They need time to be kids.
Just like many adults don't want to work overtime or answer their work email when they get home, kids don't want to do homework.
I know teachers have to teach a lot in a short period of time. But this is what you trained for. This is what you got into teaching for. You want to give the kids the best education as possible and loading them up with homework in several different subjects doesn't help them do that.
So this year as you are planning your teaching syllabus and the outline for your course, keep in mind that our kids need a mental break as well. How about we do a year of homework-free schooling? Give the kids a chance to relax and recover before heading back to school the next day.
Thank you for reading and please try to make this a homework-free year for kids all across New York State.
Sincerely, A concerned father of a High School Senior.
Top 10 WNY Public High Schools According To US News and World Report
Check out the latest ranking of Public High Schools in WNY according to US News and World Report.
Gallery Credit: Dave Fields
Favorite School Lunches
School is almost back so what is your favorite school lunch?
Gallery Credit: Dave Fields
Here Are The Craziest School Drop Off Lines In WNY
With a shortage of bus drivers in WNY, more parents are taking their kids to school, and that causing some long lines near area schools.
Gallery Credit: Dave Fields