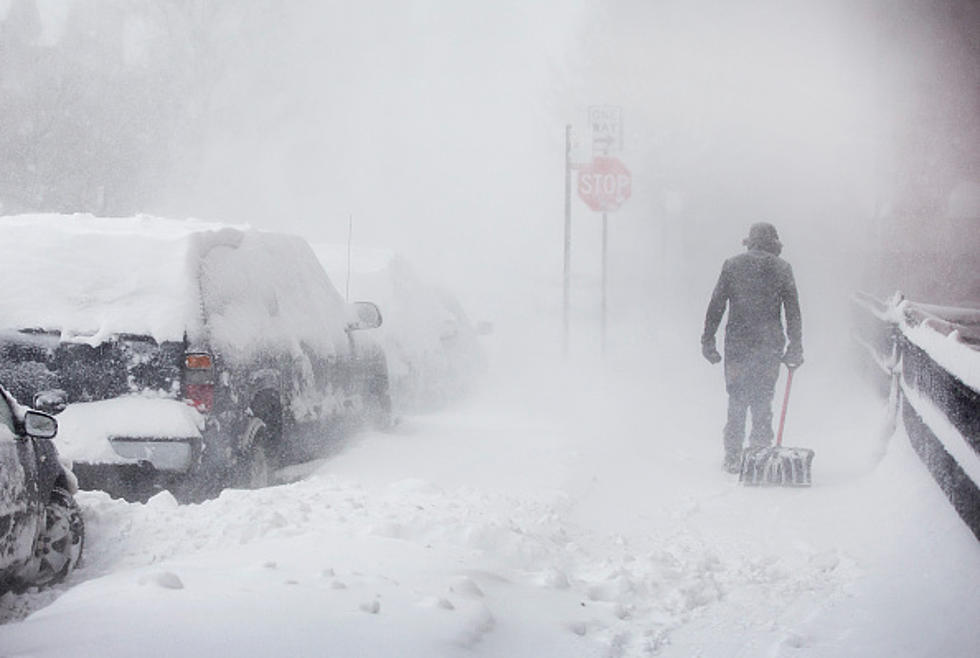 Midweek Snow Storm Barreling Down On New York
Getty Images
The snow is not stopping just yet and it looks like we could have a white St. Patrick's Day In New York.
Feel Good Mornings With Dave Fields Mon-Fri 6am-10am
A massive storm system is setting up along the East Coast and it looks like that storm system is set to being lots of snow across the entire state of New York.
According to the latest radar, the snow will start late on Monday and start coming down on Tuesday and continue throughout Wednesday.
It looks like March will continue to be cold and below average for temperatures over the several couples of weeks, as well as the storm system, moves across the state.
After two months of below-average amounts of snowfall across New York, it looks like Mother Nature is trying really hard to bring back those snowfall totals to normal over the last couple of weeks of winter. The first day of Spring is coming up on March 20th. Hopefully, the cold and snow will be out of the area and we can start to warm up across the state.
9 Groundbreaking Inventions Created By Women
5 New Laws You Should Know For 2023 In New York State
2023 comes some new laws that you need to know about.
10 Baby Names You Don't Want To Use In New York
These are the most popular names in New York State given to babies