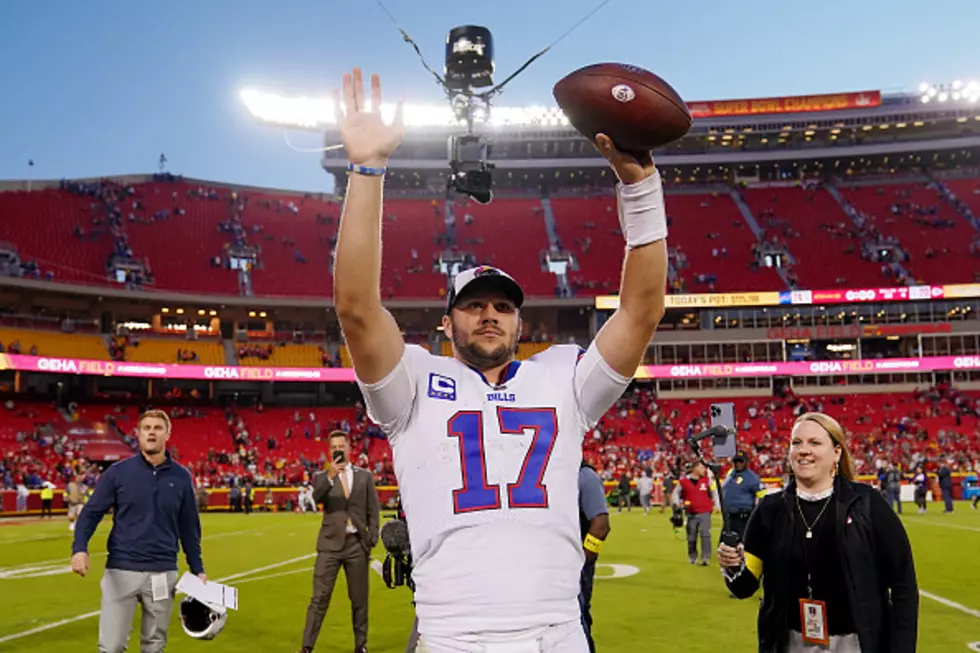 Could Buffalo's Josh Allen Land On Cover Of Madden 24?
Getty Images
Currently, the Buffalo Bills are in the process of getting ready for the upcoming season and this could be a make-or-break season for them.
Feel Good Mornings With Dave Fields Mon-Fri 6am-10am
The Bills have been bounced out of the playoffs the past couple of years and hopefully, this is the year that they make the right changes and make it back to the Super Bowl.
There could be one BIG issue that could impact the team. That is the "Madden Curse" The "Madden Curse" is the belief that the NFL player who is on the cover of that year's Madden video game will have a bad year.
The good news is that it has been a while since the "Madden Curse" affected a player. Last year, John Madden was on the cover. Before that, it was a dual cover of Tom Brady and Patrick Mahomes. Both those players made the Super Bowl that year.
The last time the "Madden Curse" hut a player was in 2019. Antonio Brown was on the cover. That season he played well, but it was the next off-season that the wheels started falling off his career.
So while it would be awesome to see Josh Allen on the cover of Madden, I am hoping that it will be after at least one Super Bowl win. That way if the curse does come back, at least we would all have "One before we die" and have a Lombardi trophy here in Western New York.
6 Buffalo Bills Greats That Didn't Look Right In A Different Uniform
Unfortunately, sometimes your favorite player leaves your team and when you see them it just looks weird. Here are five former Buffalo Bill greats that just look weird wearing a different team's jersey.
Gallery Credit: Dave Fields
Here Are The Buffalo Bills' Toughest Heartbreaking Losses
Here in Buffalo, we know what a heart-breaking loss means.
Gallery Credit: Dave Fields
Check Out The 11 Most Underrated Bills Defensive Players In The Past 30 Years
I wanted to comb past the amazing defenses the Bills have had over the past 30 years and put the spotlight on some stellar role players who help lead the team to the playoffs and beyond. We are talking about players that maybe didn't get lots of love from the National media or made tons of Pro bowls, but we were still proud that they were part of the team.
Gallery Credit: Dave Fields