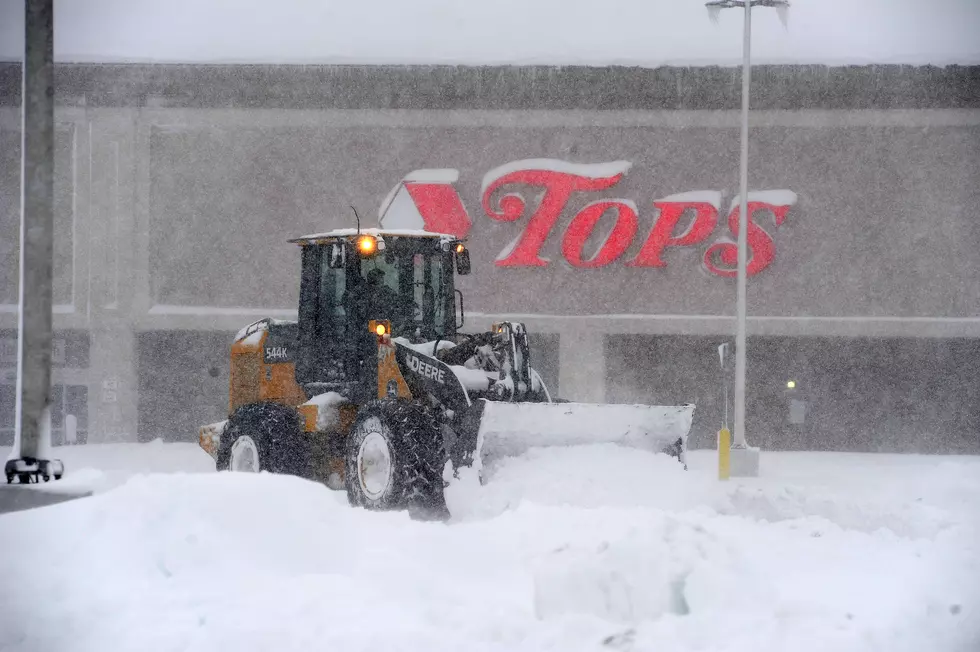 Is Buffalo Bracing For Another Snowstorm?
Getty Images
As many Western New Yorkers continue to dig themselves out of historic snowfall, should we be getting ready for more snow?
Feel Good Mornings With Dave Fields Mon-Fri 6am-10am
Another major storm front is expected to move across Western New York starting late on Thanksgiving and going through the weekend. So what kind of weather could we see?
Early reports last week were calling for another round of snow. Which would of cause much more issues across Western New York after the amount of snow we got this weekend. Check out some totals from Snovember 2022.
The good news is that it looks like the call for snow has diminished and it now looks like Western New York should be getting ready for some rain showers instead of snow.  
While Western New Yorkers are excited about not getting another couple of feet of snow, the rain could cause some problems as well. The rain along with the snow melt could lead to some major flooding problems across the area.
This week would be a good week to double-check your sump pump and be mindful of flood-prone areas.
Historic Snow Storm Hits Buffalo
A historic snowstorm slammed into Western New York on Friday and continues to bring snow to all areas across the region.
Here Are the 10 Snowiest Places in Upstate New York!
This list shows the Top Ten Snowiest Communities in New York State. Some of the numbers these places put up are incredible! The regions stick mainly to the perennially snowiest places we are familiar with such as the North Country, Adirondacks, Western New York, and the Tug Hill Plateau.
There are several online places that list the "snowiest places in New York State." Surprisingly, they all have different rankings and all use different data. So we decided to use the
New York State Ski Blog
as our source. Thousands of skiers rely on this site for accurate weather conditions around the state. So we did too.
FYI...since the winter of 2022 is definitely not over these statistics are for last year. We have no doubt that the rankings will change next year. I mean, have you seen the photos coming out of western New York recently? WOW!
Southtowns Lake Effect Snow Pictures