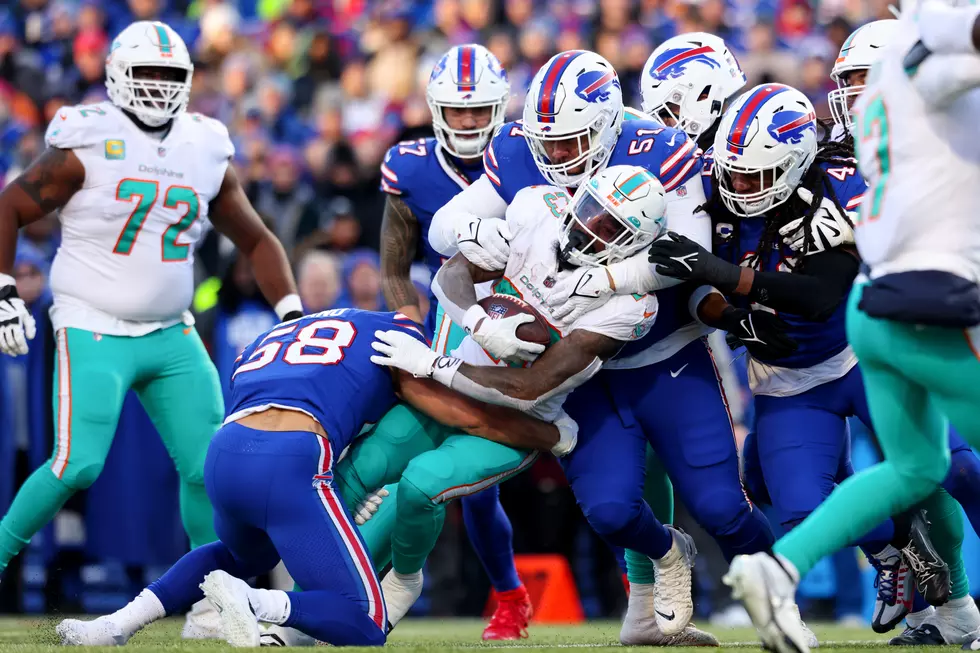 Buffalo Bills Defensive Star Inks New Deal With Team
Getty Images
The Buffalo Bill announced a major deal this afternoon that will make Buffalo Bills Mafia members very happy.
Feel Good Mornings With Dave Fields Mon-Fri 6am-10am
The team announced that defensive star Matt Milano has signed a new contract extension that will keep him here in Western New York for another two years.
Milano was a fifth-round pick by the Buffalo Bills in the 2017 NFL Draft. Since he joined the team, Milano has had the third most tackles with 458 and had the most tackles for a loss with 57.
The Bills will save around $6 million dollars in cap space with will leave around $12 million over the projected cap number for the upcoming season. The Bills still have plenty of time to restructure several contracts over the next several days as they get ready for the start of free agency which is on March 15th.
The Bills have also restructured the contract of defensive lineman Tim Settle. The team will save around $600,000 dollars with Settle's new contract.
The Bills are still trying to re-sign defensive stars, Jordan Poyer and Tremaine Edmunds.
10 Buffalo Bills Players Who Are Free Agents
These 10 players could be on new teams next season.
Bills Dolphins Playoff Game
The Bills beat the Dolphins to move on in the NFL Playoffs
Bills Mafia Show Love For Damar Hamlin Before Game [PHOTOS]
Bills Mafia came out in amazing support of Bills Safety Damar Hamlin before Sunday's home game.