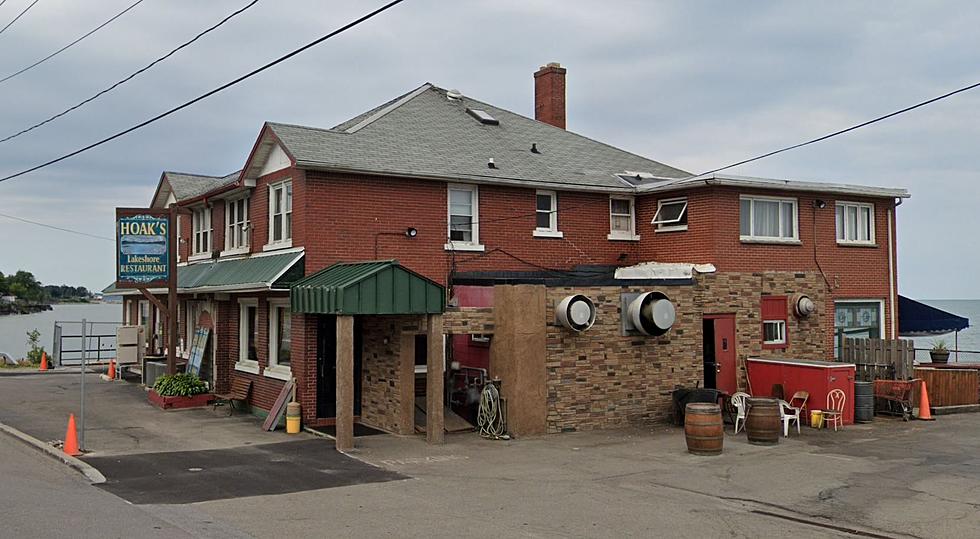 Memories: Hollywood Actor Visits Hoak's in Hamburg
Credit: Google Maps
The local restaurants that are scattered all around Western New York is what makes this community what it is. Many of these restaurants are helped by those looking for a place to watch the Bills and Sabres games. Food and sports are what makes this city what it is, other than the people.
If you live south of the City of Buffalo, then you probably know all about the southtown cuisine that we know and love. The restaurants in Hamburg, Orchard Park, West Seneca, Angola, East Aurora, etc.
One of the most famous restaurants in Hamburg is the famous Hoak's.
Hoak's is right off of Lake Erie, along Lake Shore Road. It's so close to the water that during the cold-weather months, ice has formed on the establishment from the crashing waves. During the summer, it offers gorgeous views of the lake while you eat and drink.
Hoak's is in the news lately because one of their longtime servers is retiring.
Jackie Schultz Caboot is retiring after 45 years. Her final day will be the last day of the patio season at Hoak's.
Hoak's shared the news this past weekend and shared a photo of Jackie with Hollywood actor William Sadler, who is a Buffalo native, with Jackie at Hoak's!
Sadler has acted in numerous hit movies, including The Shawshank Redemption, Iron Man 3, The Mist and Die Hard 2. He went to Orchard Park High School.
It's great that Hoak's is celebrating Jackie in her final weeks of serving at one of Buffalo's most beloved restaurants.
10 Celebrities You're Most Likely To Encounter in Buffalo
Taking a look at some of the celebrities you're most likely to encounter in Western New York.
Celebrities Who Rode On The Maid Of The Mist
Top 50 Summer Restaurants in Buffalo and Western New York
Check out some of the best spots for food and drinks this spring and summer across Western New York!