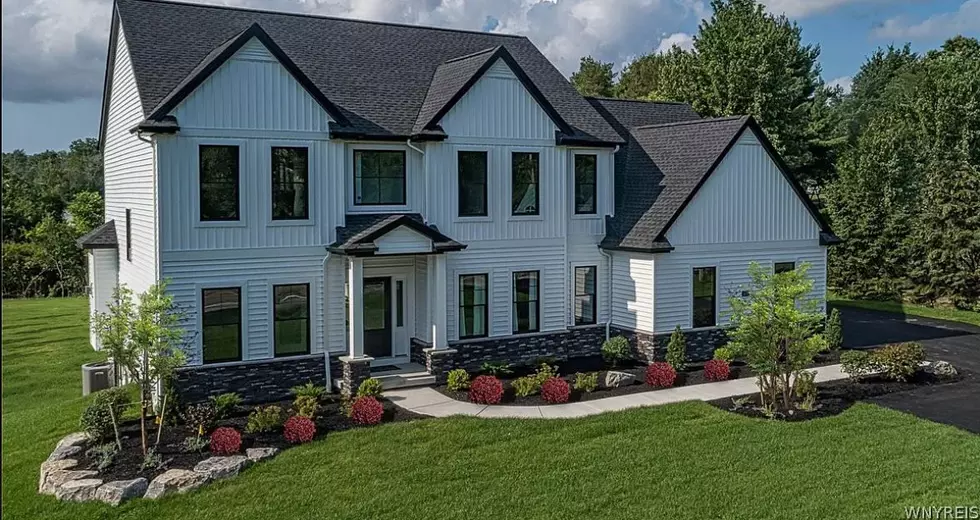 $1 Million Orchard Park Home Looks Like It Belongs on HGTV
Credit: Zillow
It's not exactly the time of the year where you see a lot of construction taking place in Western New York. It's cold and a few feet of snow has fallen.
Some of the recent homes that we have seen being built in Western New York have been gorgeous. It's truly remarkable to see the homes that are being built in the Buffalo area over the last few years and shows that Western New York can be a great place to move for a family.
There's a newly-built home in Orchard Park that is picture-perfect and looks like it could be featured on HGTV.
This home in Orchard Park is listed for just a shade under $1 million and was built in 2021.
It features four bedrooms and four bathrooms, with a nearby pond and plenty of outdoor space on its property.
The dining room, living room and kitchen all look like they would be featured on HGTV or even a show on The Food Network - maybe Giada cooking a Thanksgiving dish inside this amazing kitchen. The kitchen also has built-in applicanes
It's clear this home was built recently. The gorgeous French doors are what you first notice and even though its space is 3,300 feet, it appears much larger for its main rooms.
Step inside and check out some photos below.
$1 Million Orchard Park Home Looks Like It Belongs on HGTV
This $1 million home for sale in Orchard Park looks like it could be featured on HGTV.
Dion Dawkins Buys $1.3 Million Home in East Aurora
Dion Dawkins buys former
home
of a beloved former Bills player.
$2 Million Lakefront WNY Home Looks Like a Movie Set Inside
This amazing
$2 million home
in Clarence has marble and glass interior with a Hollywood movie like atmosphere.