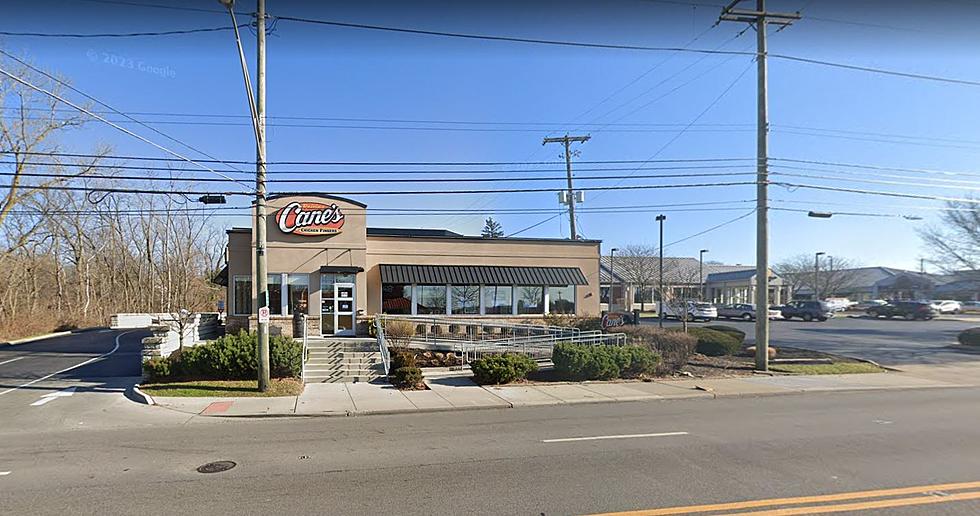 Fast Food Chain is Finally Bringing Locations to New York State
Credit: Google Maps
New York has pretty much everything you could ask for.
The state has all four season, gorgeous landscapes and wonderful natural wonders like Niagara Falls and the Finger Lakes. It also has the largest city in the country, with tons of major sports teams and events. The food culture is some of the best in the country as well; not just in New York City, but across the state in Buffalo as well.
However, there are still major fast food chains that are not in New York yet. Whether that's mostly due to location or cost (taxes) is unknown, but it's frustrating for residents that there are so many great food chains that are not in the state yet.
Waffle House and Bojangles are two of the biggest, along with places like Jack in the Box and Hardee's.
Raising Cane's is another food chain that has not brought their famous tenders and Cane's sauce to the state...until now.
Raising Cane's is coming to New York, with three locations planed for Long Island by 2025, according to Patch. There's also a New York City location planned for later this summer.
Back in September, Raising Cane's also hinted they would eventually come to Buffalo.
They responded to Bills fullback Reggie Gilliam that they are not in Buffalo, "yet"...
Raising Cane's is a simple but effective menu. It's tenders, crinkle fries, Texas toast and Cane's sauce; with some variation of tenders on the menu.
They're based in Louisiana but have gotten very popular in the southeast and Midwest. Now, they are coming to New York state.
This should mean more locations across the state after the Long Island locations.
10 Fast Food Restaurants We Want In New York State
Fast food restaurants that we want in New York State.
Fast Food Secrets You Need to Know
Social media has made it possible to share all the fast food secrets and hacks you need to save a buck. Here are some of our favorites, which you can definitely use if you're ever looking for a cheap meal.
22 Drive-In Theaters Left In New York State
Whether you're looking for a hit of nostalgia or a unique night out - here are the 22 remaining drive-in movie theatres for your outdoor movie-viewing pleasure here in New York State.