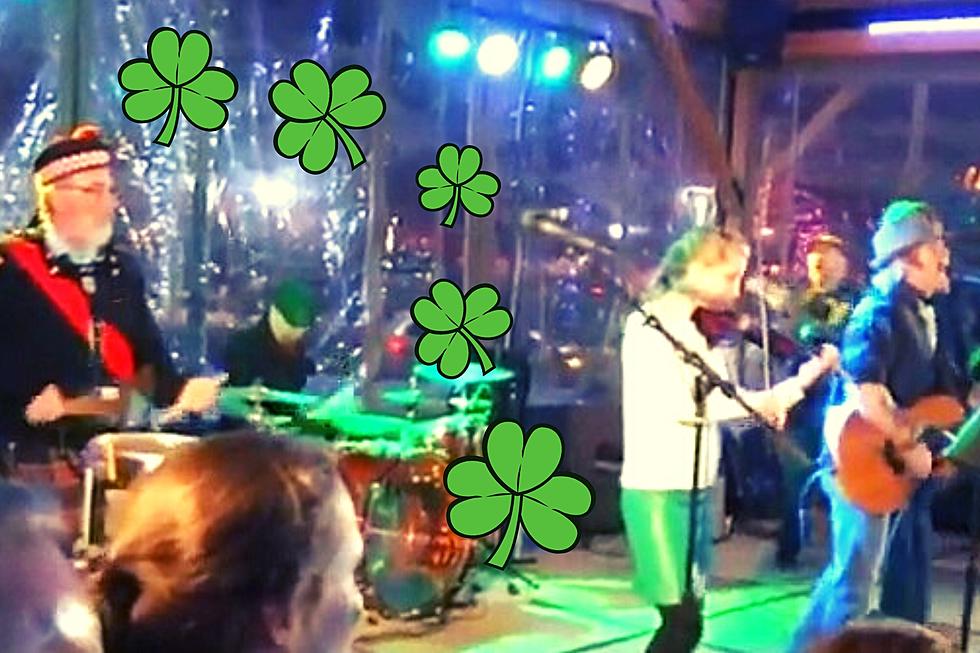 The Best Live Irish Music This Weekend In Buffalo
YouTube/Canva
From Celtic music to traditional Irish drinking songs to bagpipes and drums - this St. Patrick's Day, you can check out whatever kind of Irish music your heart desires right here in Buffalo.
No matter what your favorite genre of music is, there's Irish music out there to love. Irish music can fit any mood. You can tear up during an emotional ballad like "Danny Boy" or jump in a mosh pit to "Shipping Up To Boston."  Irish songs are filled with relatable lyrics that anyone can sing along to - or dance a little jig!
Between the Old Neighborhood parade on Saturday in the first ward, the main parade this Sunday, and all of the other festivities happening this weekend in our Irish-loving city, there are tons of spots to check out some live Irish music this St. Patrick's Day weekend, right here in Buffalo.
Where To See Live Irish Music This St. Patrick's Day Weekend In Buffalo
Friday, March 17th
Crickwater
The Banshee Irish Pub, 257 Franklin St
12 pm
The Blarney Bunch
The Banshee Irish Pub, 257 Franklin St
4 pm
Tom Keefer & Celtic Cross 
Hofbrauhaus, 190 Scott St
5 pm
Gerry Dixon
The Banshee Irish Pub, 257 Franklin St
5 pm
Celtic Cowboys 
Buffalo Irish Center, 245 Abbott Rd
5:30 pm
Golden Pleasures 
Buffalo Distilling Co., 860 Seneca St
5:30 pm
The Kings Highwymen
The Banshee Irish Pub, 257 Franklin St
8 pm
"D" Company Buffalo City Guard Gordan Highlanders
Hofbrauhaus, 190 Scott St
8 pm
Saturday, March 18th
Raised Irish
Buffalo Distilling Co., 860 Seneca St 
3 pm
O'Braca
The Banshee Irish Pub, 257 Franklin St
3 pm
Sally & Vic 
Days Park Tavern, 253 Allen S
3 pm
The Taverners 
Adolf's Old First Ward Tavern, 555 South Park Ave
 6 pm
Celtic Cross 
Hofbrauhaus, 190 Scott St
8 pm
Captain Tom & Hooligans
The Banshee Irish Pub, 257 Franklin St
8 pm
Rust & Rye 
Tudor Lounge, 335 Franklin St 
10 pm
Gates of Steel 
Tudor Lounge, 335 Franklin St
 11 pm 
Sunday, March 19th
Terry Savastano
The Banshee Irish Pub, 257 Franklin St
2 pm
Gates of Steel 
Jack Rabbit, 1010 Elmwood Ave
4 pm
Folkfaces, Captain Tom & The Hooligans, Old World Warblers 
Babeville, 341 Delaware Ave
5:30 pm
Crickwater
The Banshee Irish Pub, 257 Franklin St
6 pm
Stone Circle 
Buffalo Irish Center, 245 Abbott Rd 
7 pm
7 Places With Green Beer For St. Patrick's day In WNY
23 Places For The Best Corned Beef & Cabbage In WNY